Fully Vaccinated Cruise Ship Hit With 2 COVID Positive Passengers During Sailing
Royal Caribbean (RCL) has confirmed that two passengers onboard its Celebrity Millennium cruise ship have tested positive for COVID-19 at the end of a North American sailing from St. Maarten.
The cruise line, which required passengers and crew to be fully vaccinated for the sailing, said the two guests shared a stateroom and tested positive virus during end-of-cruise testing.
Both passengers are asymptomatic and are currently being isolated. They are also being monitored by Royal Caribbean medical staff.
" We are conducting contact tracing, expediting testing for all close contacts and closely monitoring the situation," Royal Caribbean said in a statement.
The two passengers will stay onboard the ship in St. Maarten until they test negative for COVID-19, where plans will then be made to help them return home, a spokesperson told ABC News.
Royal Caribbean required proof of vaccination by guests over the age of 16 and crew, as well as a negative COVID-19 test within 72 hours of sailing for the cruise that left St. Maarten on Saturday. A total of 95% of passengers and crew need to be vaccinated in line with the Centers for Disease Control and Prevention cruise industry guidelines.
However, health experts have said it is possible to contract the virus even after being fully vaccinated as the Moderna and Pfizer vaccines are up to 95% effective against COVID, and the Johnson & Johnson shot has a 66% efficacy.
"Celebrity Millennium is sailing with fully vaccinated crew and guests and following comprehensive protocols that align with our destination partners and exceed CDC guidelines to protect the health and safety of our guests," Royal Caribbean said in a statement.
According to The Hill, no social distancing requirements or mask policies were in place on the ship due to the limited capacity. It was unclear how many passengers were vaccinated, but The Hill said most passengers had received their shot.
Cruzely reported that there were over 600 passengers onboard the ship, with at least 95% of them fully vaccinated.
The Celebrity Millennium is one of the first cruises to resume operations in North America this year after the entire industry's operations was put on pause during the pandemic back in March 2020.
Cruises were considered superspreaders for the coronavirus at the height of the COVID crisis. Thousands of passengers contracted the virus as it spread rapidly onboard the ship, and some cruises were stranded at sea with no ports willing to accept the infected patients.
The CDC has laid out a series of guidelines for the cruise industry to follow in order to return to sailing in U.S. waters as it lifted its no-sail restrictions.
Shares of Royal Caribbean were trading at $88.78 as of premarket hours on Friday, down $1.85, or 2.04%.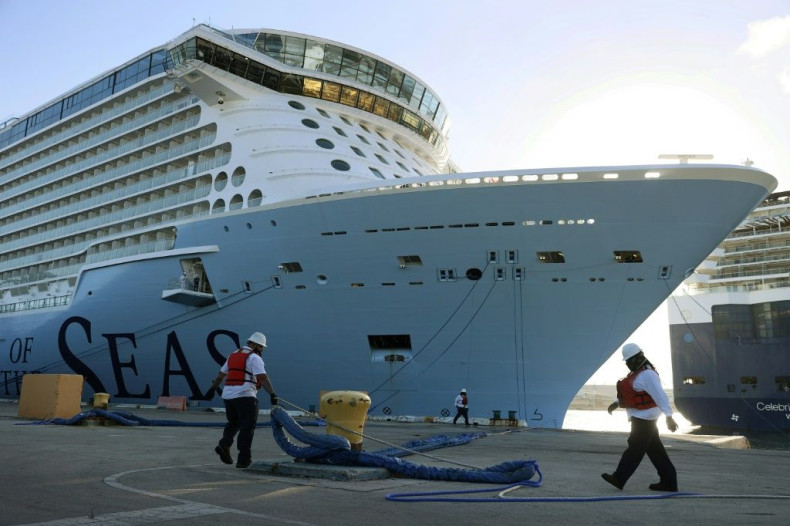 © Copyright IBTimes 2022. All rights reserved.