FWD.us: Facebook Founder Mark Zuckerberg To Host DREAMer Hackathon For Immigration Reform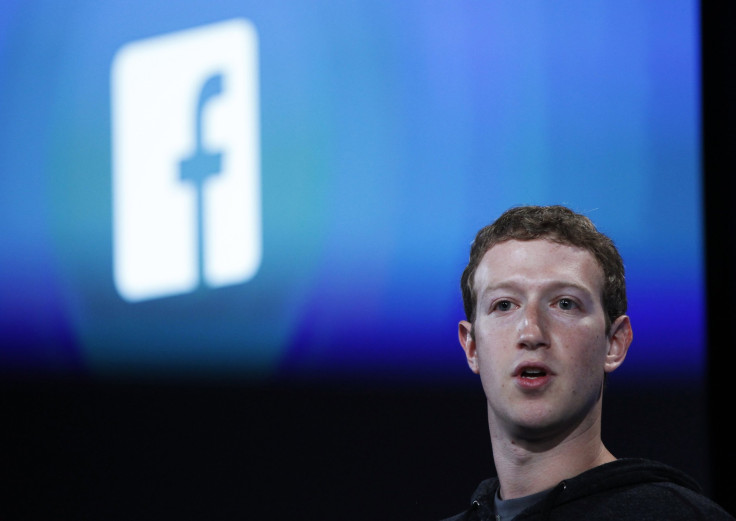 FWD.us, an advocacy group founded by Facebook CEO Mark Zuckerberg, is organizing a hackathon aimed at combating problems within the United States immigration system.
The organization is currently calling on supporters to apply for the hackathon and to otherwise raise awareness by reaching out to members of Congress and promoting the event through social media. In a blog post uploaded to their website on Friday, the organization's president Joe Green wrote: "Members of the tech community are keenly aware of the critical contributions immigrants -- and particularly DREAMers -- are already making to our economy and our country. This Hackathon is a way to make those contributions more tangible by connecting DREAMers -- undocumented immigrants who arrived in the United States as children -- with some of the most innovative product design and engineering talent in Silicon Valley."
The event, which will take place on Nov. 20 and 21, will be hosted at LinkedIn's headquarters in Mountain View, Calif. Participants will include both tech professionals and undocumented immigrants.
In an interview with the Los Angeles Times, Green said, "There's been a lot of delay and too little action coming from Washington this month… We hope that momentum coming from our hackathon -- and the technology it creates -- can help move immigration reform forward."
An application form on FWD's website states that those chosen to participate in the hackathon will be divided into teams which "will create a project or application that could help supporters share stories, contact members of Congress or show family and friends why they want meaningful reform."
In September, Zuckerberg visited the U.S. Capitol where he met with Democrats and Republicans in the House and Senate. Days before his trip, the billionaire tech entrepreneur told the Atlantic that his reason for traveling to Washington, D.C., was to urge lawmakers that progress needs to be made on "fundamental issues like immigration reform."
"Eleven million people is a lot of people who are being treated unfairly right now," he said.
Zuckerberg launched FWD.us six months ago. In an interview with the Huffington Post he said that he was inspired to start the organization after working with local students.
"One day I asked my students what they thought about going to college. One of my top aspiring entrepreneurs told me he wasn't sure that he'd be able to go to college because he's 'undocumented.' His family is from Mexico and they moved here when he was a baby," Zuckerberg said. "Many students in my community are in the same situation; they moved to the United States so early in their lives they have no memory of living anywhere else. These students are smart and hard-working, and they should be part of our future."
In addition to Zuckerbeg, FWD.us' other founders and contributors include other major figures in the tech industry like Bill Gates, Sean Parker, Netflix CEO Reed Hastings, along with several of the co-founders of Dropbox and LinkedIn among others.
© Copyright IBTimes 2023. All rights reserved.