Gaddafi soldiers capture Ras Lanuf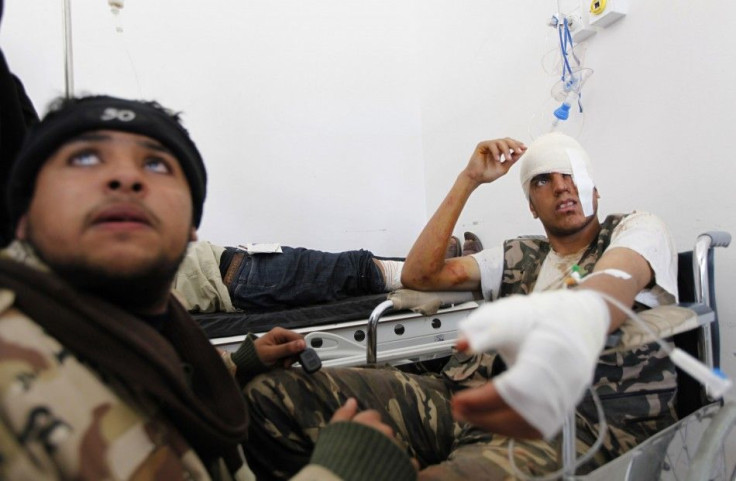 Amidst reports that the Libyan foreign minister has defected to the west, soldiers loyal to Moammar Gaddafi have recaptured the strategic oil city of Ras Lanuf from rebel factions.
In the absence of coalition air strikes due to fears of potential civilian casualties, opposition forces found themselves outgunned and were forced to relinquish Ras Lanuf.
Gaddafi's troops also attacked rebel fighters with mortars and possibly Grad rockets, pushing them to move from Bin Jawad through Ras Lanuf, more than 200 kilometers east of Sirte, Gaddafi's hometown.
This represents a sudden change in fortune for the anti-Gaddafi regiments. They had previously made an impressive advance from Ajdabiya under the protection of international air strikes.
For more than a week, fighter jets from US, France, UK and Qatar had been pounding Gaddafi targets, enabling the ragtag rebels to seize a string of towns along the coast.
However, if government troops continue advancing east they will face a formidable resistance at Benghazi, the rebel capitol, in tandem with foreign air assaults.
Moreover, the air campaign is transferring into the hands of NATO.
The seemingly endless push-and-pull raises fears the conflict will generate into a stalemate. In the meantime, rebels will need more weapons and
there are doubts among the western powers over the legality of sending them weapons amidst the terms of the UN arms embargo on Libya.
US and UK have stated their willingness to supply arms to the rebels.
It is our interpretation that [Security Council] resolution 1973 amended or overrode the absolute prohibition [on providing] arms to anyone in Libya, said US Secretary of State Hilary Clinton said. So there could be a legitimate transfer of arms, if a country were to choose to do that.
President Barack Obama also did not rule out the possibility.
I'm not ruling it out, Obama told NBC News. But I'm also not ruling it in. We're still making an assessment partly about what Gaddafi's forces are going to be doing.
He added in another forum: Some nations may be able to turn a blind eye to atrocities in other countries. The United States of America is different.
They [rebels] have nothing like the weight of firepower that Gaddafi's forces have, an observer told Al Jazeera.
© Copyright IBTimes 2023. All rights reserved.