Galaxy Note 4 Price Slashed With A Massive $250 Discount On eBay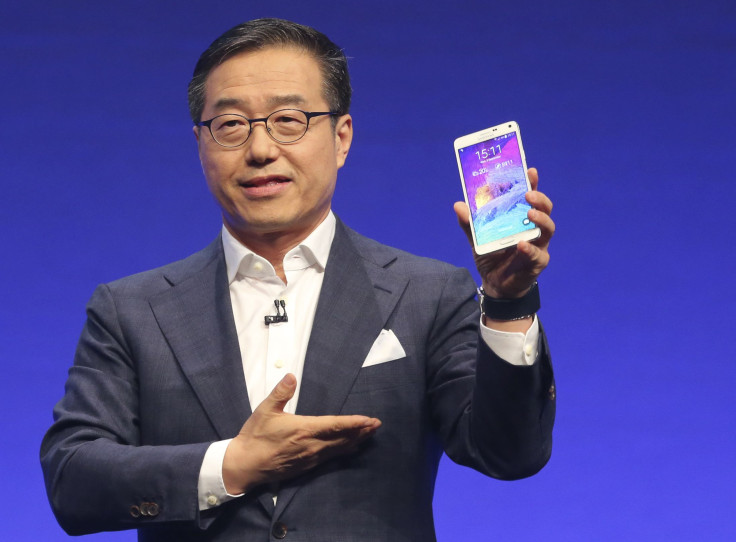 The Samsung Galaxy Note 4 phablet, released in 2014, remains popular. Now eBay and Best Buy are offering discounts on the unlocked and on-contract versions of the device.
On eBay, the Galaxy Note 4 SM-N910V, with 32 GB storage, is priced at $449. It is offering the Note 4 with color options such as black and white.
The phablet will be shipped to the customers for free and offers a 30-day return policy. As of this writing, the expiration date of the deal is not known.
The SM-N910 is the Verizon model of the phablet. Hence, Verizon customers who are looking forward to buying a new handset, without extending their contract, can take advantage of this offer and save money, reports Android Headlines. In comparison to the full retail price listing of $699 for the Note 4 on the official Verizon Wireless website, eBay is selling the phablet with a massive discount of $250.
Best Buy is offering a discount of $100 on the on-contract price of Note on Verizon and Sprint networks. The Galaxy Note 4 is priced at $199 with a two-year contract. The only color available is charcoal black.
On the official Verizon website, the Galaxy Note 4 is available for $699 unlocked. The device can be had with a two-year on-contract price of $299.
According to Mashable, a recent survey carried out by the America Consumer Satisfaction Index revealed that the Galaxy Note 4 is the best smartphone when it comes to customer satisfaction. The Galaxy Note 4 has advanced features like a 5.7-inch Quad HD display, a Snapdragon 805 chipset coupled with 3 GB of memory, 16-megapixel rear and 5-megapixel front cameras, an intuitive S-Pen stylus and a battery of 3,220 mAh capacity.
The Note 4 is expected to be replaced by a newer model later this year, but Samsung has yet to reveal any information on that.
© Copyright IBTimes 2023. All rights reserved.