Gamer Dies In Internet Cafe After Three Day Gaming Binge, Hardly Anyone Notices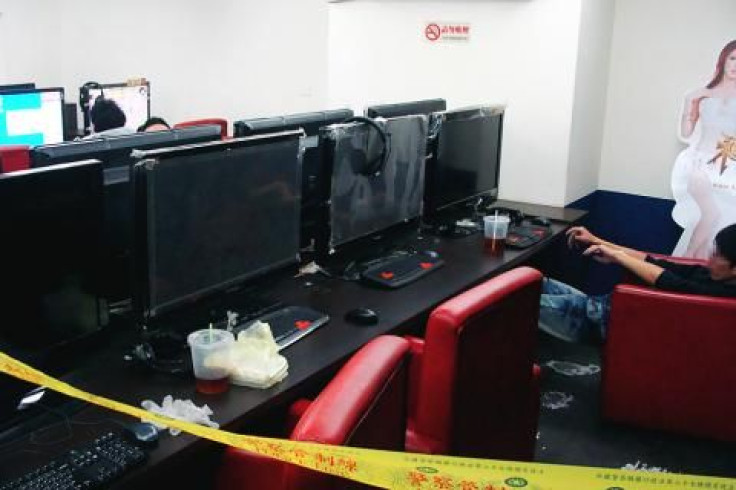 A scary trend may be growing in the hardcore gaming community in some countries. A 32-year-old man was found dead after playing video games for three days straight in an Internet café in Taiwan, police spokesperson Jennifer Wu from the Hunei district precinct told CNN. This follows the death of a 38-year-old man who died after a days-long gaming binge on Jan. 1 in a Taipei cafe.
An employee found the latest victim sprawled on a table at 10 a.m. Jan. 8. He was then rushed to the hospital and was pronounced dead from cardiac failure, Wu confirmed.
The man was only known by his surname, Hsieh. His three-day gaming binge took place in an Internet café in Kaohsiung, Taiwan's second largest city.
"He has been unemployed for a long time, and Internet cafés were the only place he could go to," Wu said. "His family said he would disappear for two to three days on end."
Police couldn't confirm how long the man had been dead but say his corpse had begun to stiffen by the time police arrived. He may have been dead for several hours.
Once authorities removed the body, players in the café continued their games as if nothing had happened. Wu said footage from the café showed the man physically struggling before he collapsed.
Cold temperatures and physical exhaustion from long hours of playing probably contributed to Hsieh's cardiac arrest, police said in a statement.
Hsieh was a regular customer in the café, and he would often play for days at a time.
"When tired, he would sleep face down on the table or doze off slumped in his chair," a staff member told the Taipei Times.
This is at least the third time an adult has been found dead after a long gaming session. In 2012, a 23-year-old man was found dead after gaming for 10 hours in an Internet café in New Taipei City. In 2010, a couple allowed their child to starve to death in South Korea while they played "Prius," a popular MMO video game.
© Copyright IBTimes 2023. All rights reserved.