GameStop Black Friday Deals: Discounts On PS4 Pro, Xbox One S Consoles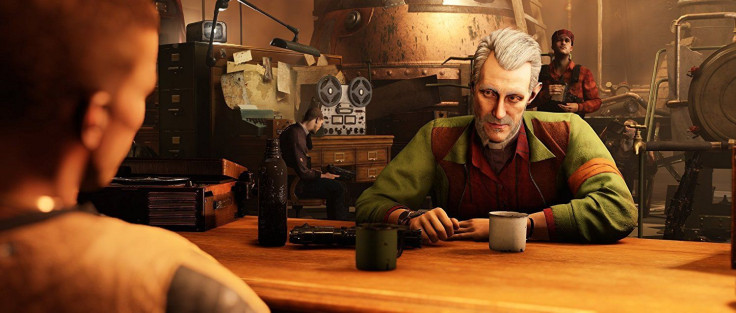 If you are planning to use Black Friday as a way to hoard video games at ridiculously low prices, you are in luck. GameStop, the most prominent gaming-dedicated retailer out there, released its Black Friday 2017 ad and the deals are as enticing as they are numerous. All offers are valid from Thanksgiving Day to Nov. 26. And not only do you have plenty of time to take advantage of these deals, but many of them are valid online as well.
Nintendo Switch: Getting down to business, the most important thing to know up front is GameStop will have Nintendo Switch consoles in stock, but at the normal price of $300. If you want to find Nintendo's hot new console, this is a place to look.
Nintendo Swtich Games: There will be deals on games as well, with Sonic Forces at $30 and Dragon Ball Xenoverse 2 at $25, for example. Neither The Legend of Zelda: Breath of the Wild nor Super Mario Odyssey are discounted, but they are available, of course.
PlayStation 4 Pro: A much more tempting hardware offer is $350 for a 1TB PlayStation 4 Pro, which is $50 off the normal price. The more powerful PS4 will run games better and support 4K resolution and HDR. Those last two features require a separate, expensive television.
PlayStation 4: A regular PS4 with 1TB of storage will run you $200 at GameStop next week, which is also a solid deal.
GameStop Gaming Deals: Wolfenstein II, Madden 18, More: GameStop's Black Friday offering becomes really intense on the game side of things. Pretty much every big 2017 release is discounted in some way, including games that just came out.

The Evil Within 2, Wolfenstein II and Middle-Earth: Shadow of War are all $25 apiece, while Injustice 2 is just $14. NBA 2K18, Destiny 2, Madden 18 and FIFA 18 are all $27, too. Those prices all apply to the PS4 and Xbox One versions of each game.
If you thought the wild deals ended there, keep reading. Overwatch, Persona 5 and Yakuza 0 are all half off at $30. For a mere $15, you can get Dishonored: Death of the Outsider or a combo pack of Wolfenstein; The New Order and Wolfenstein: The Old Blood .
The list of $20 games is too big for one article, but heavyweights like Uncharted 4 , Rise of the Tomb Raider and Knack II are some examples. NieR: Automata and The Witcher III can be yours for just $25, as well.

Xbox One S Bundle: You can also save $50 on a 1TB Xbox One S console, knocking the price down to $300. That can come bundled with Middle-Earth: Shadow of War, if that is your thing. The Xbox One version of Prey is $20, while that version of Need for Speed: Payback is $40.
Again, this just scratches the surface of what GameStop is offering on Black Friday 2017. You can probably also find plenty of pre-owned games for next to nothing at GameStop if you look hard enough. It seems like this is the destination for video game gift buying next week.
© Copyright IBTimes 2023. All rights reserved.