Gas Prices 2013: Rates Hit Four-Month High After 32 Days Of Hikes At The Pump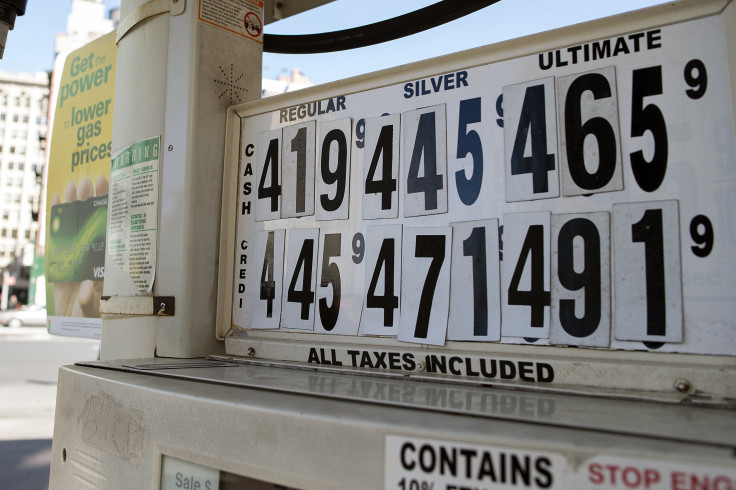 Gas prices hit a four-month high on Tuesday as rates at the pump have been steadily increasing for 32 days straight.
According to the Automobile Association of America, the national average for a gallon of regular is $3.73 -- 43 cents more than a month ago, up from $3.604 a week ago and up 5 percent from the same period a year ago.
Prices are predicted to continue to climb as we head into the summer driving season — particularly in the Northeast.
Multiple news outlets are attributing high gasoline prices to rising crude oil prices, production cuts and refinery closings.
According to CNBC, 1 million barrels per day of refining capacity has been taken off line on the East Coast and St. Croix, as the industry responds to low margins, shrinking demand and planned maintenance shutdowns.
In addition, Hess Corp. (HES) announced in January plans to close its Port Reading, N.J., refinery, while refinery shutdowns and planned repairs have cut into gasoline supplies in many parts of the country.
Inventories have also been constrained by refinery closures and mechanical problems that occurred in the wake of superstorm Sandy, CNBC reports.
The continuous rise in rates at the pump comes at an inconvenient time for middle-income families in the United States as the payroll tax cuts expired just last month.
In 2011, the government had temporarily lowered the payroll tax rate for the first $113,700 of annual earnings in an effort to keep more cash in the pockets of Americans and provide a boost to the economy.
Now, workers earning the national average salary of $41,000 are receiving about $60 less on every monthly paycheck.
Furthermore, lawmakers are set to decide next month on a so-called "sequester," which will slash $85 billion from federal agencies over seven months.
According to CNN, up to 1 million jobs could be lost even as millions of federal workers will be furloughed. In such a situation, gas price will likely have a deeper impact if they continue to rise.
© Copyright IBTimes 2023. All rights reserved.