Gas Prices 2015: $2 A Gallon Expected Soon Following Record Low In Cost Of Crude Oil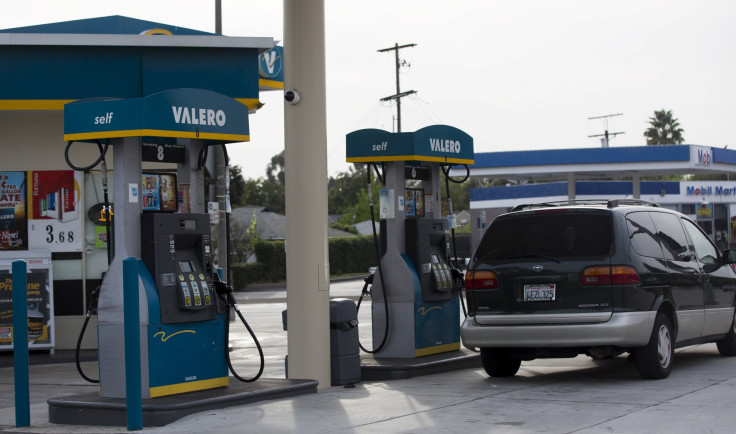 Christmas may come early this year, at least for U.S. drivers. The average price of gasoline in the U.S. is expected to soon drop below $2 a gallon, perhaps as early as this weekend, as crude oil fell to its lowest price in nearly seven years Monday after members of the Organization of Petroleum Exporting Countries opted not to cut production.
"It's just a matter of time before we breach $2," Patrick DeHaan, a senior petroleum analyst at GasBuddy Organization, a Chicago-based group that provides real-time gas prices, told Bloomberg. "We're seeing oil prices reflect market conditions, and that's passing on to gasoline," he said.
Brent crude fell to below $42 a barrel Monday, the lowest since March 2009, and the average price of gasoline Tuesday was $2.019 a gallon. In July 2008, gasoline cost a record high of $4.114 a gallon, Bloomberg reported.
Americans have been taking advantage of the low gas prices, logging a record number of miles in the past year, according to the U.S. Department of Transportation. Thanks to these prices, Americans have saved an average of $350 per person in 2015 in fuel spending, or about $100 billion across the country, Bloomberg reported.
But the savings have a downside: As more people take to the roads, deaths on U.S. highways rose 8.1 percent in the first half of 2015, according to the DOT, the Chicago Tribune reported Tuesday. Low gas prices were seen as contributing to the increase in deaths, by spurring more driving.
"People are taking to the roads with abandon," said John Kilduff, a partner at Again Capital LLC, a hedge fund in New York, said.
This winter, gas prices could fall even further, beyond $2 a gallon, analysts have said, to anywhere from $1.79 to $1.99 a gallon, CNBC reported. That range may be the lowest gasoline prices will go -- for now, at least.
© Copyright IBTimes 2023. All rights reserved.