Will Russia Join OPEC? 'Not On The Agenda,' Kremlin Spokesman Says Amid Global Slide In Oil Prices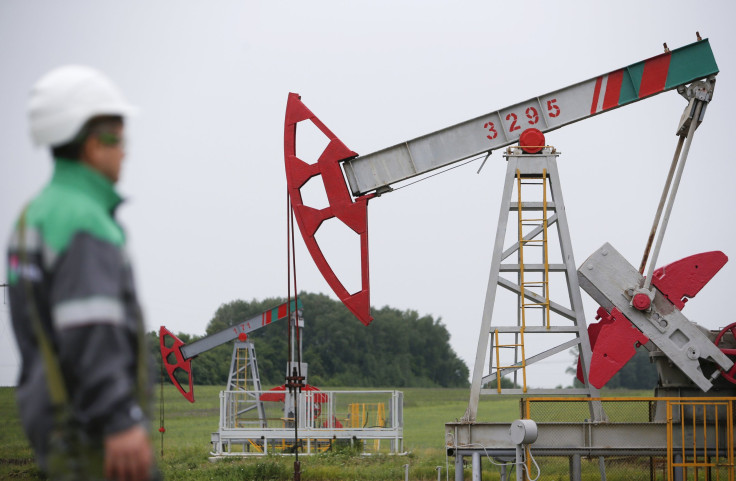 Russia will not join the Organization of Petroleum Export Countries amid a significant decline in oil prices and ongoing deliberation among oil-rich nations over how to shore up the global market. Brent crude was trading at $48.65 per barrel Tuesday, down from more than $100 per barrel in mid 2014.
The plummeting of China's stock market in early August and a global oversupply of oil have contribute to the record lows in oil prices. Some have speculated that if Russia were to join OPEC, whose 12 members include global oil heavyweights Saudi Arabia and Venezuela, such a move would help stabilize prices. But Russia said Tuesday that such a possibility was not on the table.
"It's widely known that Russia has contacts on the expert level with representatives from OPEC, but as far as I know, the question of Russia joining this organization has not been put forward and isn't on the agenda," Kremlin spokesman Dmitry Peskov said, PressTV reported, citing Russia's Sputnik News.
Igor Sechin, the head of Rosneft, a Russian government-backed oil company, also said Monday that Russia would not work with OPEC to boost or stabilize fluctuating oil prices. Instead, he blamed OPEC countries for "failing[ing] to observe their own quotas" of production. "If quotas had been observed, global oil markets would have been rebalanced by now," he said, the Financial Times reported.
OPEC has said since June that it would not reduce its own oil production.
Russia has also refused to curb its oil production to reduce excess supply, with Russian Deputy Prime Minister Arkady Dvorkovich telling CNBC Friday, "For Russia, given the structure of production, it's very difficult to cut supply artificially," he said. "If oil prices will be low enough for a long period of time, supply will go down in [a] natural way, and I think this [is the] most efficient stabilizer for the market," he added.
In Beijing last week, Russian President Vladimir Putin and Venezuelan President Nicolas Maduro met to discuss the crisis in oil prices. A spokesman for the Kremlin said that the two countries must work together to stabilize prices, but how that would be accomplished was unclear.
"We can talk about what we can do to stabilize oil market and stabilize prices, what would allow us to overcome the current conditions," Maduro told Putin, Reuters reported. "We have some not bad ideas on this issue," he added.
© Copyright IBTimes 2023. All rights reserved.