Gas Prices Drop To Lowest Level In More Than 5 Years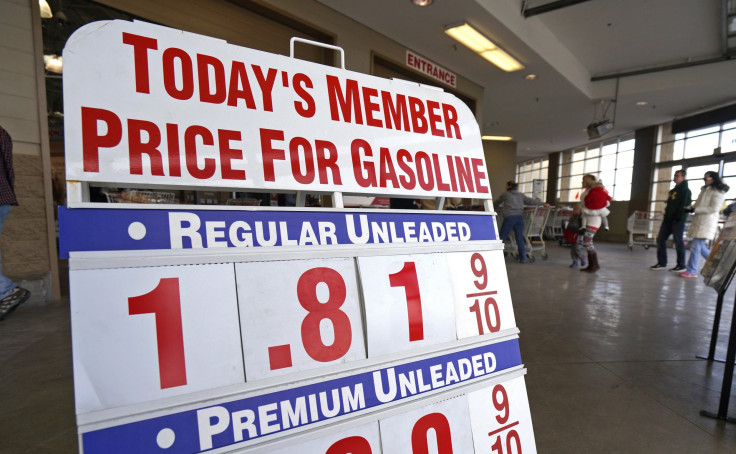 U.S. gas prices dropped again, falling to the lowest mark in more than five years. The average price of a gallon of gasoline has fallen 25 cents in the past two weeks, hitting a price not seen at the pump since May 2009, according to the most recent Lundberg survey, which was released Sunday.
Prices for regular-grade unleaded gasoline fell to $2.47 a gallon, according to the Friday survey. GasBuddy.com, which also tracks gas prices around the country, has the national average even lower, at $2.41 a gallon.
The recent drop has taken prices down more than $1.25 a gallon since a recent peak in May of this year, Reuters reported. The highest price included in the Lundberg survey area of 48 U.S. states was recorded in Long Island at $2.82 per gallon, with the lowest in Tulsa, at $2.06 per gallon.
American Automobile Association travel analysts cited by USA Today said they estimate current gas prices are likely to drop as much as 7 cents by Christmas and an additional drop of 7 cents is possible by New Year's.
"This is mostly driven by crude oil prices, and absent a sudden spike we very well may see a drop of a few pennies more," said Lundberg publisher Trilby Lundberg. "That said, demand is up at these low prices."
Average gas prices were slightly higher Sunday than they had been during the week, according to GasBuddy. On Friday, the site was reporting gas less than $2 a gallon in a number of cities, but by Sunday the lowest reported price was in Lubbock, Texas, where gas was holding steady at $2.01 a gallon.
The world's top petroleum exporter, Saudi Arabia, said Sunday it would not reduce oil output to prop up oil markets even if other nations not included in the Oil and Petroleum Exporting Countries contingent did so. The move was a strong sign that the oil giant plans to ride out oil's slumping prices for the foreseeable future.
© Copyright IBTimes 2023. All rights reserved.