As Gas Prices Fall, So Does Fuel Economy: Consumers Flock To Trucks When They See Low Prices At The Pump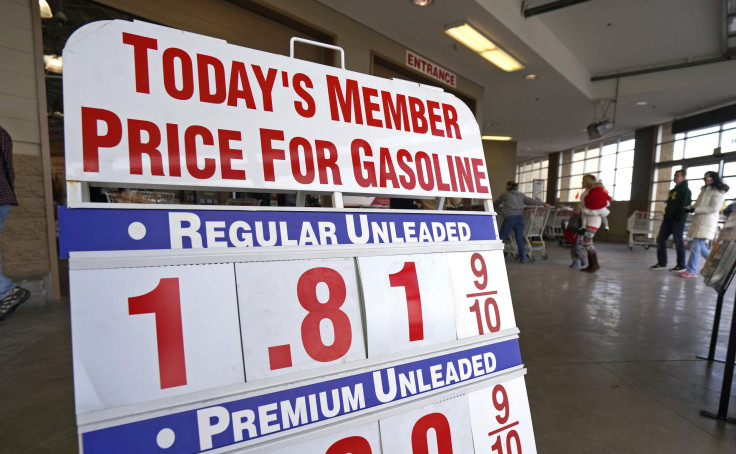 It might seem counterintuitive to buy a gas-guzzling vehicle that will last for years based on a temporary drop in gas prices. But consumers have proven time and again they're willing to pay more for gasoline over the life of the cars they buy if prices are low on the day they visit the dealership.
With U.S. gas prices at a five-year low, the latest data from the University of Michigan's Transportation Research Institute says the average fuel economy of a new vehicle purchased in December was about 3 percent lower than the all-time peak of 25.8 miles per gallon, hit in August.
"These recent reductions likely reflect the large and continuing decreases in the price of gasoline," Michael Sivak and Brandon Schoettle, who monitor U.S. fuel economy averages for the institute, wrote in an email Tuesday announcing the latest data.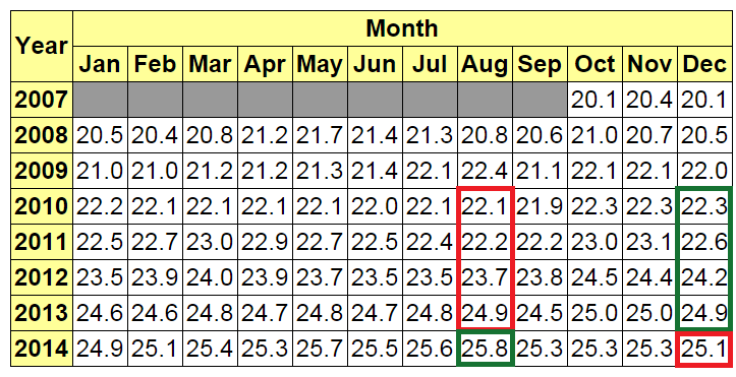 The downturn in fuel efficiency correlates closely with the jump in public attention to falling gas prices that began to trend in September. Last year was the first time since late 2009 that the average fuel economy declined between new vehicles bought in August – a popular car-shopping month in the U.S. – compared to new vehicles purchased during December's holiday buying spree.
Americans bought 17 percent more full-sized SUVs and pickup trucks last month than in December 2013, above the total increase of 11 percent for all vehicles bought last month, according to Kelley Blue Book. Compact, fuel-efficient car purchases increased at half that pace, 8.5 percent, while demand for hybrids and electrics increased by less than a third, 5 percent, as consumers looked at gas prices and opted for bigger cars last month.
Alec Gutierrez, senior analyst for Kelley Blue Book, says industry analysts see a direct correlation between gas prices and consumer confidence and the purchase of larger less-fuel-efficient trucks and SUVs.
"There's a mental thing going when people are spending less on fuel," he said. "Also a better economy and a stronger housing market are closely linked to truck sales." Despite the lackluster post-recession recovery that's leaving many working Americans behind, new home construction is up and the official unemployment rate is at a six-year low.
This correlation between gas prices and consumer confidence and the purchase of less fuel-efficient vehicles suggests that consumers tend to weigh their immediate financial situation more heavily than any longer-term consideration over gas prices, much less the environmental impact.
But, Sivak and Schoettle are also quick to point out that despite the short-term decrease in fuel economy of U.S. new vehicle purchases, the average fuel economy is slowly marching upward thanks to better engineering and lighter cars pushed by federally mandate CAFE standards. The rules require automakers to have by 2025 a fleet average minimum emissions standard of 163 grams of carbon dioxide per mile, or the equivalent of 54.5 miles per gallon.

December average new car fuel economy stands at 25.1 miles to the gallon, down from the 25.8 mpg in August, but above the 22 miles per gallon in December 2009. Consumers might be less inclined to consider fuel economy when gas prices are low, but their choices in the marketplace are getting greener despite their habits.
© Copyright IBTimes 2023. All rights reserved.
FOLLOW MORE IBT NEWS ON THE BELOW CHANNELS