Gay Marriage Equality: Same-Sex Couples Can Marry In Indiana ... Until They Can't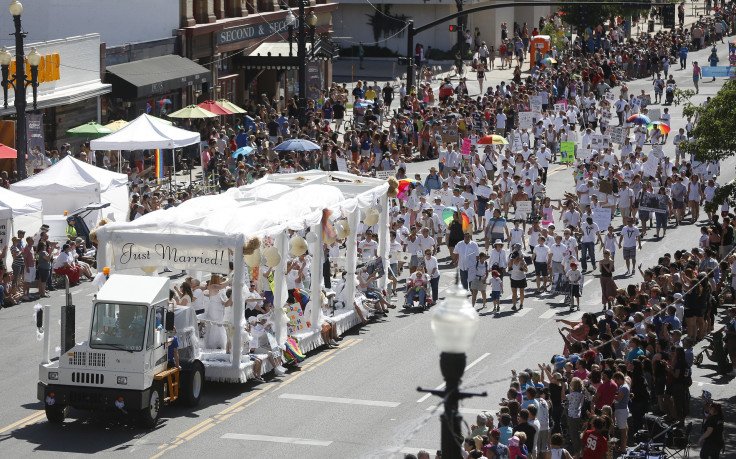 UPDATE June 27: Marriage equality in Indiana is blocked after it was made legal on Wednesday.
UPDATE 11:31 p.m. EDT: The Indianapolis Star just posted a video interview with the state's first same-sex couple to receive a marriage license. "We've waited long enough," newlywed Craig Bowen said. "I think if something happens we can continue to wait longer, but I think we're happy to do this today"
Original story begins here:
Craig Bowen and Jake Miller became the first gay couple to obtain a marriage license in Indiana on Wednesday, just hours after U.S. District Court Judge Richard L. Young struck down the state's same-sex marriage ban. But they could be among the last if the state's Attorney General's Office has its way.
"The Indiana Attorney General's Office is analyzing the court's rulings … and will communicate with county clerks on proper marriage license procedures they should follow in order to avoid chaos during the appeal," the state's AG said Wednesday. "The Attorney General's Office previously announced it will file an appeal in the event of such a ruling, and will quickly ask for a stay."
Same-sex marriage supporters would like to see Indiana follow Pennsylvania, where Republican Gov. Tom Corbett chose in May not appeal a ruling that struck down his state's ban on same-sex marriage, despite his personal opinion on the matter. But the landscape of the marriage debate in the U.S. is complicated. Indiana is a more conservative state, and the court could comply with the AG's request to reinstitute the ban until an appeals process is completed, which could take months.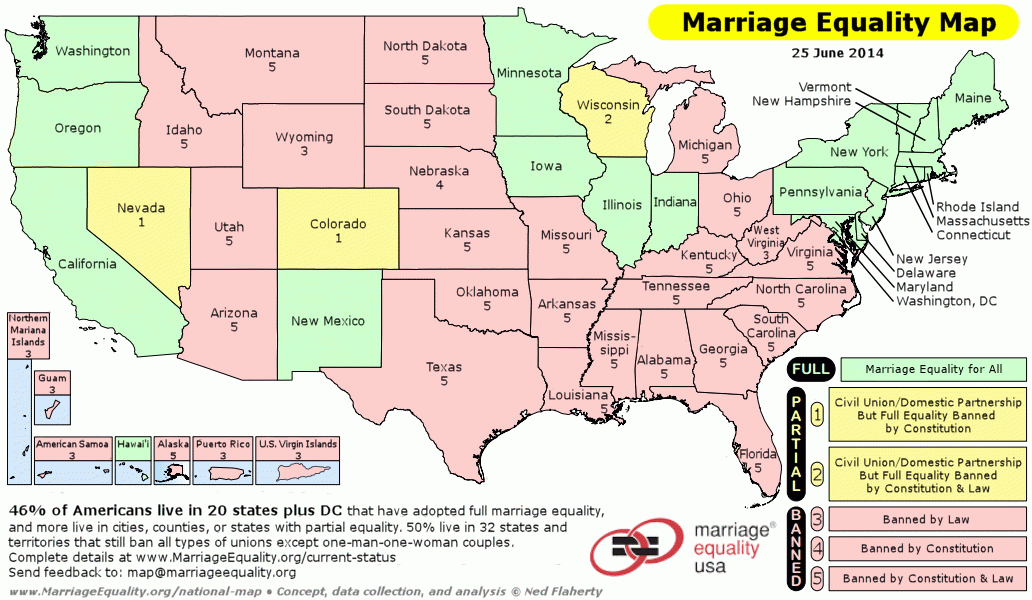 "A stay could be issued at any time," Stuart Gaffney, spokesman for the advocacy group Marriage Equality USA, told International Business Times Wednesday. "If you can imagine being in that situation in Indiana right now, you're saying to yourself, 'This could be my one chance to get married.'"
Some judges have issued stays on their own marriage rulings because they don't want to open the floodgates to gay marriage only to see couples have their status put in question later should they be reversed on appeal. But more judges are now doing what Young did on Wednesday: declined to issue these stays, forcing the states to request them.
As of Wednesday afternoon local time, Indiana county clerks were issuing marriage licenses and in some cases even announcing they would stay open after hours to fill the demand, according to local media reports.
For now, Indiana has become the 20th state to recognize same-sex marriage, but the fight there is not over. Meanwhile Wednesday, a panel of the 10th Circuit U.S. Court of Appeals in Denver struck down Utah's constitutional ban on same-sex marriage, but in that case it issued a stay that keeps marriage equality off the books in Utah pending any challenges. The court could decide to maintain the stay until the U.S. Supreme Court takes on the issue at a national level -- which could be as soon as the opening of its next session in October.
© Copyright IBTimes 2023. All rights reserved.