Gay Marriage Opponents Funnel $2M To Oust New York Republicans Who Backed Legalization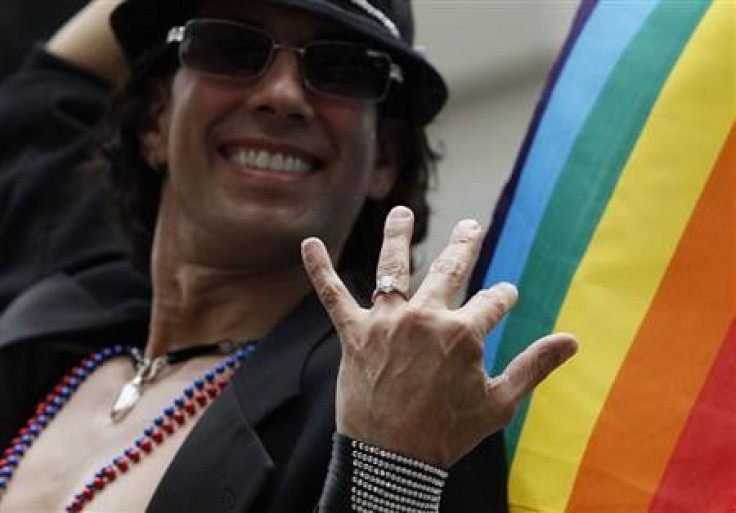 How much will it cost to oust three GOP state senators who supported the same-sex marriage law in New York? The National Organization for Marriage is hoping that $2 million could do the trick. That is how much it plans to spend to unseat the Republican lawmakers who helped make gay marriage legal in the state.
According to MSNBC, NOM will be funneling that much money in the state to send a message to Sens. Roy McDonald, Stephen Saland and Mark Grisanti. The message is there are consequences to your vote.
A fourth GOP senator who joined with Democrats to pass the legislation, James Alesi, is not seeking a ninth term. Alesi's decision isn't because of NOM's intimidation, but because of local opposition to his marriage stance, the report stated.
It was a year ago to date that Gov. Andrew Cuomo personally lobbied the four Republican senators to support the bill. With their help, the Democrats were able to pass it, 33-29.
Alesi told MSNBC his vote is irrevocable and that NOM's actions are just purely revenge and blind hatred.
But for Brian Brown, executive director of NOM, the message is clear, Supporting same-sex marriage is a losing issue, not a winning issue. You could lose your career over supporting same-sex marriage.
And if they don't get their way this year, NOM isn't planning to back down.
We're not going away, Brown told MSNBC. I think it's just wishful thinking to say that once you have same-sex marriage the fight's over. It's not.
But if money is what's talking, NOM could have a strong opponent in billionaire hedge fund manager Paul Singer, who, according to the New York Times, steadfastly supports otherwise conservative candidates who back marriage equality.
The Times reported earlier this month that Singer, 67, along with other leading Wall Street financiers, contributed and helped gather more than $1 million to fuel the campaign for same-sex marriage in New York.
Singer has given almost $10 million of his own money to gay rights initiatives, according to the Times. Those initiatives include same-sex marriage efforts in New York, New Hampshire and New Jersey. He and allies helped raise $250,000 for each of the Republican senators who supported the same-sex marriage legislation in New York.
And Singer isn't done yet. He is going to use $1 million to start a new super PAC called American Unity PAC, with several other Republicans. Its mission will be to encourage Republicans to support same-sex marriage, and shield them from opponents, according to the Times.
© Copyright IBTimes 2023. All rights reserved.
FOLLOW MORE IBT NEWS ON THE BELOW CHANNELS