Gaza May Be Unlivable By 2020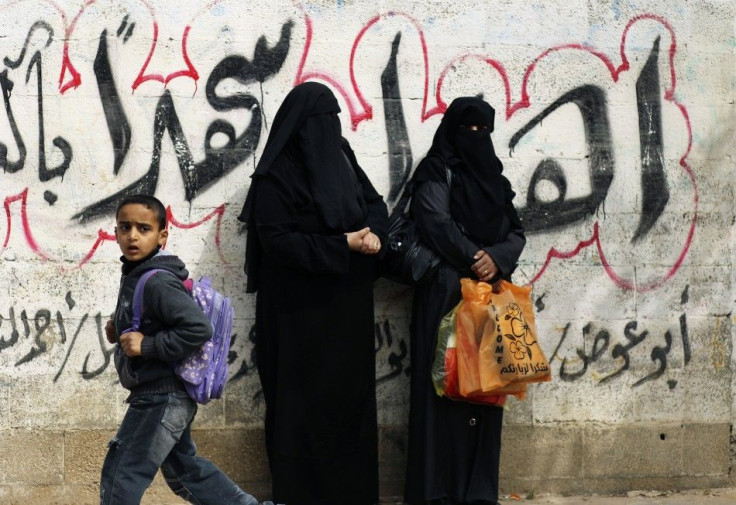 The Gaza Strip will not be 'livable' within eight years if steps are not taken immediately to improve basic services, warned the United Nations.
"Action needs to be taken now if Gaza is to be a livable place in 2020 and it is already difficult now," UN humanitarian coordinator Maxwell Gaylard told reporters.
"Action needs to be taken right now on fundamental aspects of life: water sanitation, electricity, education, health and other aspects."
Subject to a blockade by Israel for five years (following the emergence of the Palestinian militant group Hamas), Gaza's basic services are "struggling to keep pace with a growing population", the UN report stated.
Over the next eight years, the population in the narrow band of land will increase by half a million people to 2.1 million. More than half of Gazans (51 percent) are below the age of 18 currently, making it one of the youngest populations on earth.
Israel defended the blockade, citing that it prevents the transport of weapons to Hamas.
The UN counters that Gaza will need dramatic upgrades in infrastructure -- Robert Turner, director of operations of the United Nations Relief and Works Agency, specified that Gaza will need 440 more schools, 800 more hospital beds and over 1,000 additional doctors by the year 2020.
Furthermore, Gaza faces a severe water crisis – the territory's only natural source of freshwater, a coastal aquifer, may become useless by 2016. Gazans need new desalination plants and a sharp increase in groundwater drilling projects.
Gaylard highlighted that Gaza's physical isolation and the near constant stream of violence in and around the territory makes it difficult to enact necessary improvements. Gaza is not only under blockade, but it has no airports nor seaports and depends heavily on UN aid as well from smugglers who bring in goods from Egypt through tunnels.
The blockade has been enforced by Egypt and there is no sign from that country's new president, Mohammed Morsi, that he will lift or ease the measure.
"An urban area cannot survive without being connected," Gaylard said.
The UN also indicated that economic growth is not sustainable in Gaza – the jobless rate is nearly 30 percent and is particularly bad for young people.
Gaylard has called for additional international aid.
"Despite their best efforts the Palestinians in Gaza still need help," he told Reuters.
"They are under blockade. They are under occupation and they need our help both politically and practically on the ground."
© Copyright IBTimes 2023. All rights reserved.