Gender Gap In US Increased In The Past Year: WEF Report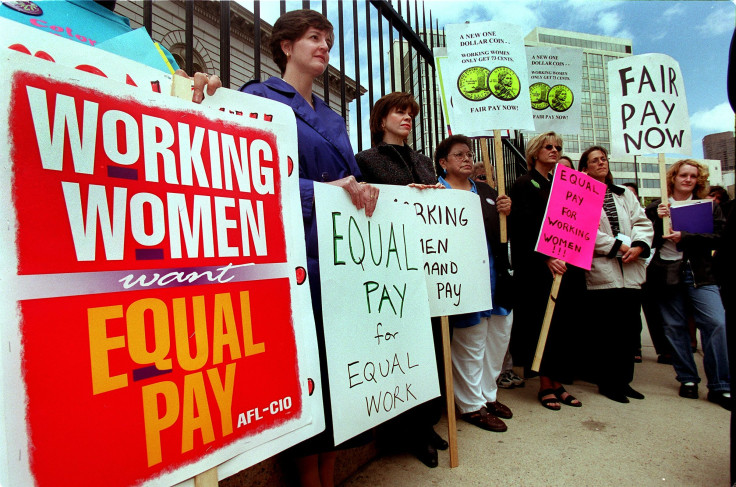 The World Economic Forum's annual report on gender disparity was released Tuesday, showing an increase in the gap between men and women in the United States.
The annual Global Gender Gap Report found a decline in gender equality in the U.S. over the past year, with the country ranking 45th out of 144 countries — 17 places lower than last year's ranking — that were studied by the forum. The new rankings put U.S. behind Trinidad and Tobago (44th), Argentina (33rd) and the United Kingdom (20th).
"The U.S is not making much progress in closing the economic gap, which means it is falling in the rankings compared to other countries that are improving more rapidly," said Saadia Zahidi, head of employment and gender initiatives, and member of the executive committee at the World Economic Forum, CBS News reported.
Assessing a poll of CEOs about the salaries of their employees, the study found the pay gap stood at about 33 percent in the U.S., with women earning just about two-thirds of men's earnings for similar types of work. The number of women participating in the labor force has also experienced a visible decline over the past year.
While the country could take some simple steps to bring down the disparity between the two groups, Zahidi said a notable drawback is the absence of paid maternity leave in the U.S., making it one of the few large economies to not offer this provision.
However, the country still had the 26th place in the rankings for economic participation and opportunity. The overall ranking was hurt the most by women's political empowerment in the U.S., where it ranked 73rd. With Democratic presidential nominee Hillary Clinton coming ahead of Republican Donald Trump, who has a bad track record with women, there could be a change in this figure over the next year.
Iceland and Finland ranked highest in the report which assessed four key criteria — equality for men and women in economy, education, health and politics. They were followed by Norway and Sweden. After four Scandinavian countries, the fifth place was taken by an African nation, Rwanda, which has the highest share of female parliamentarians in the world, according to the WEF.
Yemen was at the bottom of the list, with Syria, Saudi Arabia and Iran coming in close behind.
The slowdown in the closing of the gender gap means it will take another 170 years for economic equality to be achieved between the two halves of humanity around the world, the report said.
"These forecasts are not foregone conclusions. Instead, they reflect the current state of progress and serve as a call to action to policy-makers and other stakeholders to double down on efforts to accelerate gender equality," said Zahidi in a statement.
© Copyright IBTimes 2023. All rights reserved.