'Genshin Impact': Devs Add New Events, Extend Gacha Banners Over Patch Delay
KEY POINTS
Patch 2.7 was delayed over unspecified reasons regarding project progress
The banners for Ayaka and the Mistsplitter sword were extended
Players will get compensated for each week that Patch 2.7 goes unreleased
Unfortunately for "Genshin Impact" fans, the release of the much-awaited 2.7 patch got pushed back due to unspecified circumstances.
MiHoYo officially announced that Patch 2.7's release was getting indefinitely delayed "due to project progress," However, this doesn't mean that fans will be entering the new month empty-handed.
Instead of the usual rollout of new content, "Genshin Impact" will be getting one new event and an extension to Kamisato Ayaka's banner.
Ayaka's first re-run banner will be going for a lot longer than intended thanks to the delay. In a post at the Hoyoverse forum, the developers noted that the current in-game countdown timer does not accurately indicate the banner's expiration date.
This is great news for players who still haven't pulled for Ayaka yet, but fans who have been waiting for Yelan and Kuki Shinobu will have to hold out for a little bit longer than intended.
The current patch's set of character trials and the ongoing weapon banner for the Mistsplitter and Unforged are also getting extended to match Ayaka's banner. These timers will expire upon the arrival of Patch 2.7, which is set to be released sometime in the following weeks.
To help with Primogem and materials farming, MiHoYo is launching the new "Spices from the West" event, which will involve an NPC named Nezafarin and her research on spices. The developers haven't given many details regarding this event, but players can expect to collect ingredients to make spices based on recipes.
"Spices from the West" will begin this May 14 and will run until June 7.
Lastly, another "Overflowing Mastery" event is scheduled to run from May 22 to 29. This will be a great opportunity to catch up on character talent books.
As part of the compensation package for the 2.7 patch delay, MiHoYo will be giving players a generous pile of in-game items every week (beginning Wednesday) until the patch is released, including:
400 Primogems
One Fragile Resin
Seven Hero's Wit
16 Mystic Enhancement Cores
120,000 Mora
All players will be able to claim these items from their in-game mailboxes as soon as they become available.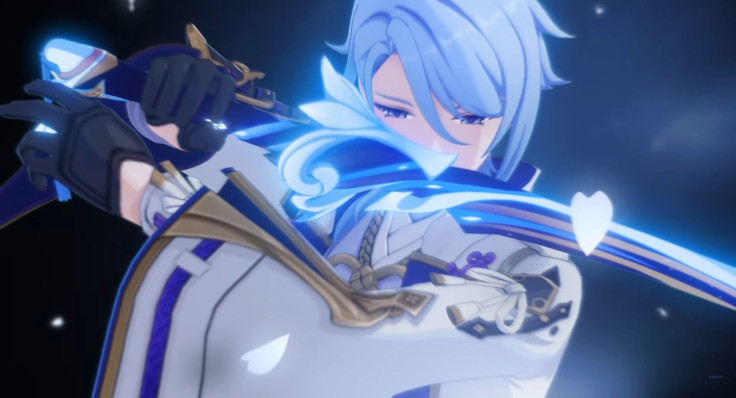 © Copyright IBTimes 2023. All rights reserved.