George Foreman Admits Mike Tyson 'Scared Him Like Nobody Else Did'
KEY POINTS
George Foreman admitted that nobody scared him like Mike Tyson did
Shannon Briggs said Tyson still wants to fight
Briggs said that prime Tyson instilled fear towards his opponents
Boxing Hall of Famer George Foreman admitted that no other boxer in the world scared him like Mike Tyson did.
In today's boxing, it has been quite a debate whether the past era fighters would dominate the present day champs with ease. The modern heavyweight division is stacked with talented fighters like Anthony Joshua, Deontay Wilder and Tyson Fury. But despite their dominance, many old school boxing fans are still not convinced that "AJ," Wilder and Fury could match or even intimidate boxing legends.
One good example is Foreman. Going back to the golden era of boxing, Foreman undeniably was one of the greatest heavyweights to ever step inside the ring. During his prime, he rivaled with some of the best in the sport such as Joe Frazier and the greatest himself Muhammad Ali. In fact, Ali once admitted that Foreman gave him one of the toughest challenges of his career.
All these have led boxing fanatics to think that Foreman's ferocity, raw power and will to win would have translated to any era. On his official social media account, Foreman is often asked by his fans about hypothetical questions which mostly involved present day boxers. Speaking to one fan recently on Twitter, the boxing legend responded to the question: " If you are at your prime and you have to choose the opponent, whom you feel can beat you... or will give you toughest fight, whom you will chose? "
Foreman's response was rational and completely understandable. However, it was neither of Joshua, Wilder nor Fury.
According to Foreman, it was Tyson, "The Baddest Man on the Planet" who "scared him like nobody did."
"They are all good now. But no one scares me like Mike Tyson did," Foreman wrote.
Evidently, Tyson's menacing persona instilled fear towards most of his opponents. Just recently, former heavyweight champ Shannon Briggs, who claim that he and Tyson are close to each other, said that every fighter who has prepared well during training camp, "loses everything out of fear" as soon as they face "Iron Mike" inside the ring.
"Before you go in the ring with Mike Tyson, you lose everything you win in the training camp out of fear," Briggs said.
Briggs also revealed that Tyson told him "he still wants to fight" and when asked to predict who would win if a prime Tyson takes on a prime Wilder, Briggs replied "Tyson" with conviction.
"(Mike) Tyson will win! (Are) you crazy?," Briggs said about Mike Tyson vs. Deontay Wilder.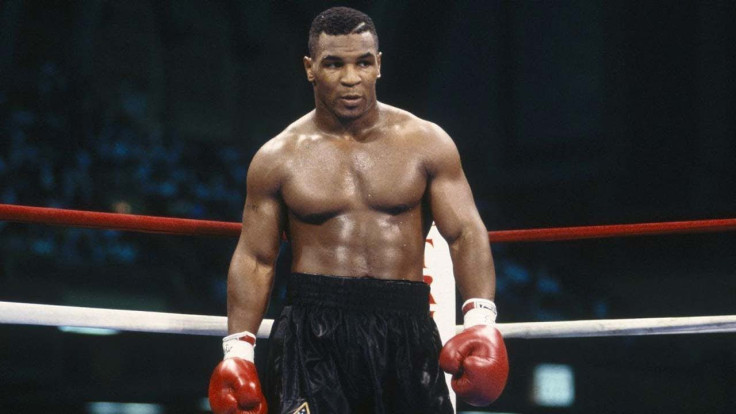 © Copyright IBTimes 2023. All rights reserved.