Germanwings Flight 9525 Update: Pilot Locked Out Of Cockpit Before Crash, Report Says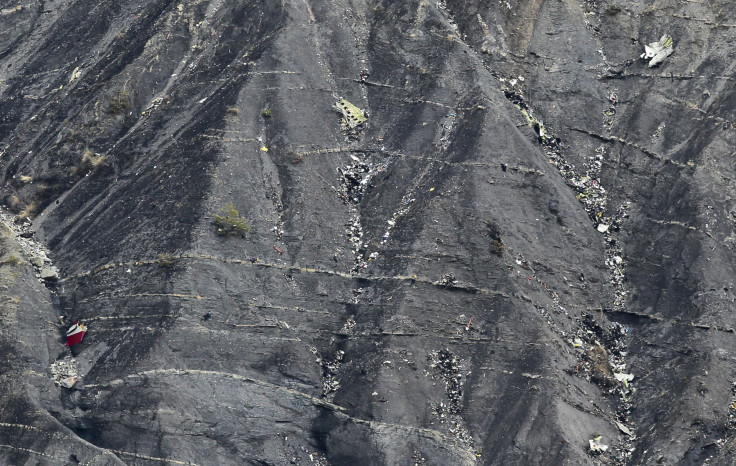 One of the two pilots of Germanwings Flight 9525 appeared to be locked outside of the cockpit Tuesday as the Airbus A320 steadily descended from cruising altitude and eventually crashed into a mountainside in the French Alps, according to the New York Times, which cites a senior military official involved in the investigation into the tragedy and who has access to the cockpit audio recordings. All 150 passengers and crew on board were killed in the crash.
The official, who remained anonymous, said the cockpit recordings indicate one pilot left the cockpit and upon return began knocking, harder and harder before eventually trying "to smash the [cockpit] door down." The other pilot did not open the door and at no point did the pilot alert air traffic controllers that there was any issue during the 10 minute descent from 38,000 feet prior to the crash.
Searchers found both "black boxes," one of which contained the cockpit voice recorder. The other contained the flight data recorder, but was missing a memory device that recorded altitude, speed and other critical data. The crash has puzzled investigators and family members of victims, who have descended upon the remote crash site in hopes of finding any clues that could shed light on the disaster.
© Copyright IBTimes 2023. All rights reserved.