Germany Anti-Terrorism Law Would Criminalize Traveling To Join Terror Groups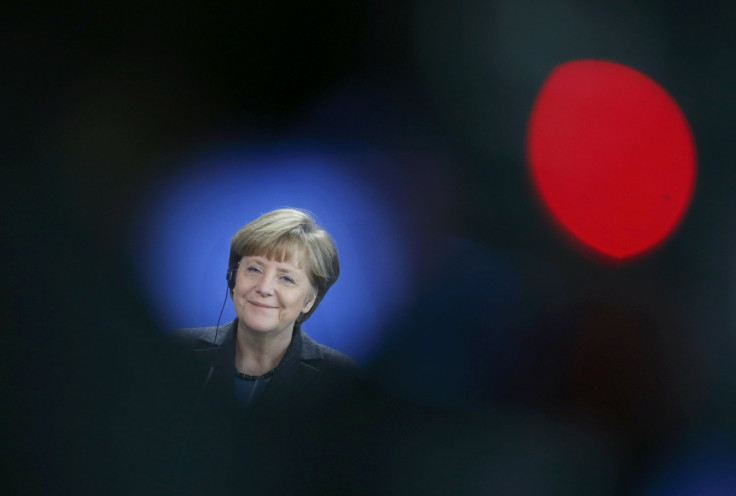 German lawmakers are scheduled on Wednesday to discuss a new anti-terrorism law that would make it illegal for residents there to travel abroad to join terror groups such as the Islamic State or fund them in any way. The German cabinet is expected to pass the proposal onto the Parliament for a vote into law, sources close to the cabinet told Der Spiegel, via The Local.
Around 1,000 people travel every month to Syria and Iraq from across the globe to fight with radical groups there, according to the New York Times, The Associated Press said on Tuesday that around 600 people have gone from Germany to Syria and Iraq.
The United Nations Security Council in September unanimously passed a resolution that Member States shall prevent the "recruiting, organizing, transporting or equipping of individuals who travel to a State other their States of residence or nationality for the purpose of perpetration, planning of, or participation in terrorist acts." The resolution allows for Member States to draft the laws themselves.
Over a dozen states, including France and the United Kingdom, have stepped up efforts to curb foreign fighter travel. The British parliament is currently debating and reviewing a bill passed by the House of Commons that would allow British officials to seize the passports of individuals suspected of traveling or planning to travel to states like Syria to fight in the conflicts there. A group of U.K. professors signed a letter on Monday in opposition to a part of the bill that would require educational institutions to "prevent people from being drawn into terrorism," calling it unnecessary and a violation of free speech.
Germany's proposed legislation is particularly relevant following a highly coordinated attack on the Charlie Hebdo magazine offices in Paris by two jihadist brothers, one of whom trained for the attack with an al-Qaeda affiliate in Yemen. Sources within the German Ministry of Justice said they believe that returning extremists who could spread knowledge to domestic radicals pose a "grave threat for internal security," according to the Local.
© Copyright IBTimes 2023. All rights reserved.