Germany's ZEW Economic Sentiment Index In December Climbs To Highest Mark Since 2006; Slight Upturn In Euro Zone's Annual Inflation In November Confirmed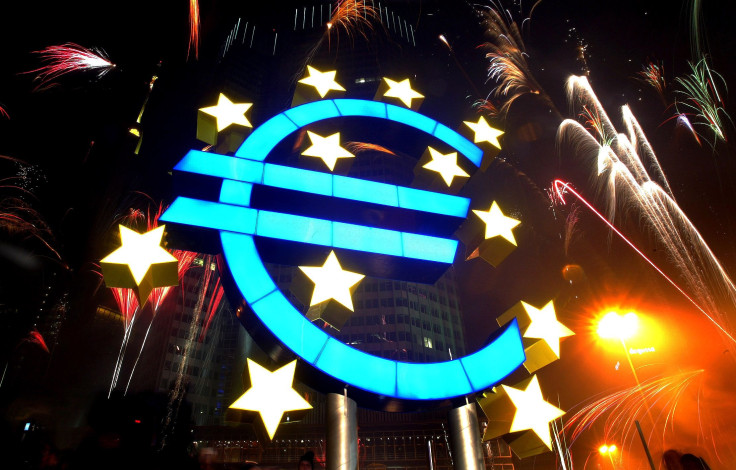 Economic sentiment in Germany, as measured and published by ZEW, a research group, to gauge investors' expectations for the future of the country's economy, climbed 7.4 points to 62.0 in December -- its highest reading since April 2006 -- suggesting that financial market participants are finishing the year in an upbeat mood.
The rise in the index was significantly higher than a consensus forecast of an uptick to a 55.0 reading. ZEW's assessment of the current economic situation for Germany also rose in December by 3.7 points to 32.4 points.
"With respect to the year 2014, the surveyed financial market experts are quite optimistic," ZEW President Clemens Fuest said in a statement on Tuesday. "Despite rather disappointing economic data released recently, the financial market experts expect the economic development in Germany and the Eurozone to improve further in 2014."
For the 17-nation euro zone too, economic expectations surged in December, with the ZEW indicator gaining 8.1 points to hit 68.3 points. The indicator for the current economic situation in the euro zone gained 7.2 points to a level of negative 54.4 points.
"These surveys always need to be treated with some caution and have been generally over-optimistic in recent months," Jonathan Loynes, chief European economist at Capital Economics, said in a note. "The drop in German industrial production in October tentatively suggests that GDP growth is unlikely to accelerate in Q4 from the modest 0.3% gain seen in Q3. Still, the gains in the surveys seen in recent months support our view that German GDP growth is likely to pick up somewhat in 2014, perhaps to about 1.5%."
Annual consumer price inflation in the euro zone rose to 0.9 percent in November, up from 0.7 percent in October, unchanged from a flash estimate and significantly below the European Central Bank, or ECB's inflation ceiling of 2 percent, for the tenth consecutive month, data released by Eurostat on Tuesday showed.
Core inflation on a yearly basis in the euro zone was pegged at 0.9 percent in November, up from 0.8 percent recorded in October, but lower than 1 percent forecast by analysts. On a monthly basis, consumer prices dropped by 0.1 percent as expected, unchanged from the rate of decline recorded in the previous month.
© Copyright IBTimes 2023. All rights reserved.