Giants' Larry Donnell On LaGuardia Plane That Skidded Off Runway; NFL Player Posts Video Of Aftermath To Instagram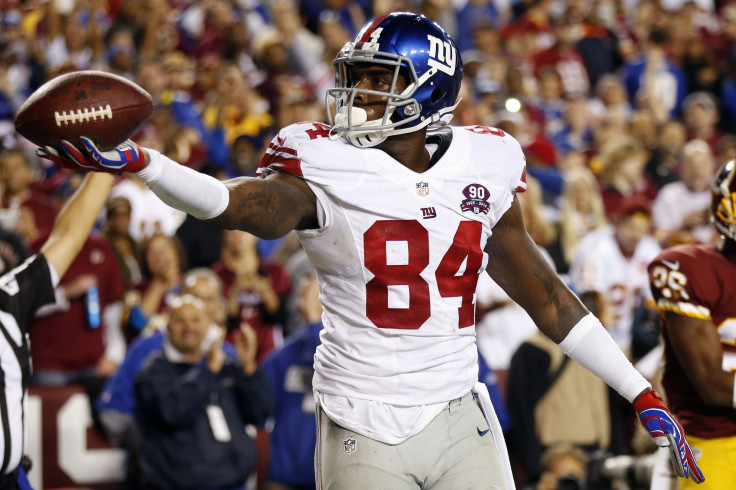 New York Giants tight end Larry Donnell was on the Delta Airlines flight that skidded off the runway and careened into a fence Thursday at New York's LaGuardia Airport. The 26-year-old NFL veteran assured fans after the incident that he was unharmed.
"I'm blessed to be safe and sound after our plane skidded off the runway at LaGuardia airport today. I feel fine physically and hopefully all the other passengers did not have any significant injuries. We were all shocked and alarmed when the plane started to skid, but most importantly, as far as I know, all of the passengers and flight crew were able to exit the plane safely," Donnell said in a statement, according to ESPN's Adam Schefter.
Delta Flight 1086, an MD-80 aircraft that had traveled from Atlanta to New York, skidded off a runway at LaGuardia upon landing at approximately 11 a.m. ET amid snowy conditions experienced along the East Coast, according to various reports. None of the plane's passengers suffered major injuries, Port Authority officials confirmed. Passengers were evacuated to a nearby airport terminal, and the Federal Aviation Administration closed LaGuardia airport soon after the incident.
Donnell was one of several individuals who took to social media to post video and images of the accident. He posted a video to his Instagram account of authorities' efforts to evacuate the plane. "Look at this [expletive]! Knew I shoulda stayed my a--at home," Donnell captioned the footage.
Authorities have yet to determine what caused the Delta plane to skid off the runway. The airline addressed the accident in a statement. "Delta flight 1086 from Atlanta to New York-LaGuardia exited runway 13 Thursday afternoon during landing. Customers deplaned via aircraft slides and have moved to the terminal on buses. Our priority is ensuring our customers and crew members are safe. Delta will work with all authorities and stakeholders to look into what happened in this incident," Delta Airlines said, according to WABC-TV in New York.
An Alabama native, Donnell joined the Giants as an undrafted free agent ahead of the 2012 NFL season. He caught 63 passes for 623 yards and six touchdowns last season.
© Copyright IBTimes 2023. All rights reserved.