Glencore PLC (GLEN) Posts $5 Billion Loss As Commodity Price Slump Slams Mining Companies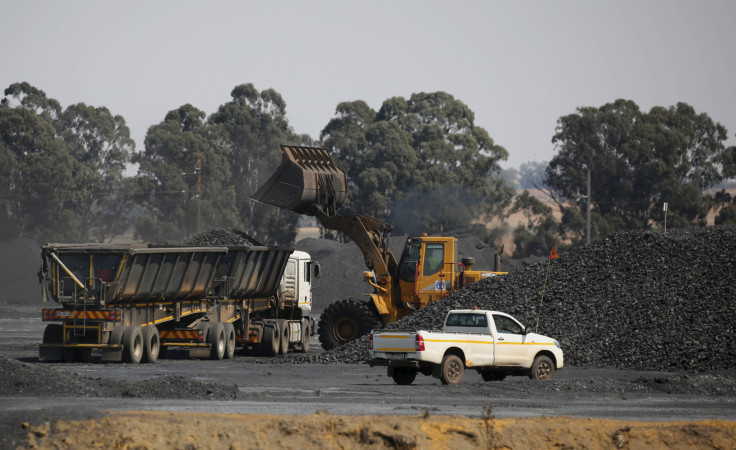 Swiss mining and trading giant Glencore PLC lost almost $5 billion last year as the global slump in commodity prices drained its income and reduced the value of its core assets, the company reported Tuesday.
Its adjusted earnings before interest, taxes, depreciation and amortization fell 32 percent, to $8.7 billion in 2015 from $12.8 billion in 2014, as prices for metals and crude oil plummeted. The natural-resources producer had a net loss of $4.96 billion last year, compared with a net profit of $2.3 billion the previous year.
Glencore's results reflect the broad headwinds buffeting the mining and energy sectors. Slowing economic growth in China and other emerging markets has dampened global demand for commodities such as copper, crude oil, iron ore and zinc. Glencore's British mining rival Anglo American PLC saw its credit rating cut to junk twice in February.
"We are now well and truly advanced in one of the worst bear cycles the mining industry has ever seen," Paul Gait, an analyst at Bernstein Investment Research and Management in London, told the New York Times.
The downturn is particularly painful for debt-saddled conglomerates such as Glencore, which bought the mining giant Xstrata PLC for $30 million in 2013. The deal added dozens of mines around the world to Glencore's portfolio, boosting its exposure to commodity markets.
Glencore's net debt dipped to $25.9 billion in 2015 from $30.5 billion in 2014, missing the company's target of about $25 billion, the company reported. Excluding significant items, its net income dropped nearly 70 percent, to $1.3 billion last year from nearly $4.3 billion the year before.
London-listed shares of Glencore fell almost 5 percent in Tuesday trading to 127.31 pence ($1.78), nearly 60 percent below their price a year ago.
Glencore executives struck a positive tone on a conference call Tuesday. The company said it would aim to sell between $4 billion and $5 billion in assets this year and achieve a further $400 million in savings to chip away at its debt load. Glencore's Chief Financial Officer Steve Kalmin said a return to paying dividends may be possible in 2017, while its CEO Ivan Glasenberg said commodity prices have bottomed and sales in China are "pretty good," Bloomberg News reported.
"Our rigorous focus on debt reduction, supply discipline and cost efficiencies enabled Glencore to record a robust performance in difficult market conditions," Glasenberg said in a statement.
© Copyright IBTimes 2023. All rights reserved.