Glenn Greenwald Who Broke NSA Surveillance Stories Exits Guardian For 'Momentous New Venture' Reportedly Financed By eBay Founder Pierre Omidyar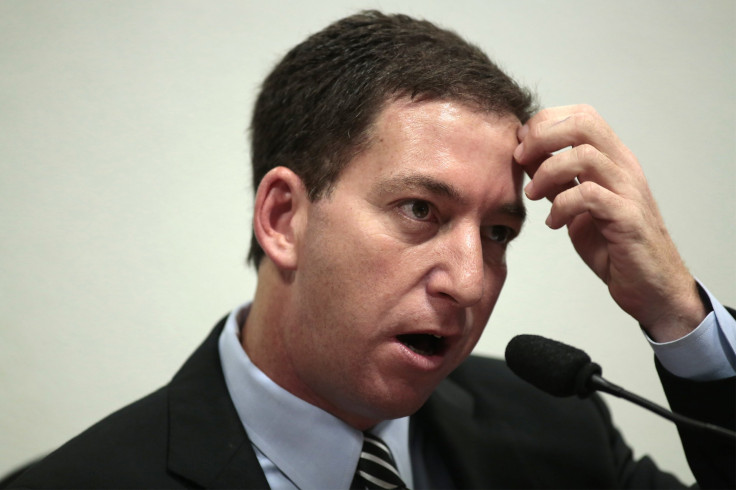 Glenn Greenwald, the journalist who gained global prominence for breaking several stories on surveillance programs carried out primarily by the U.S. government, announced his departure from the Guardian newspaper on Wednesday and, according to a Reuters report, he is set to join a new media venture funded by Pierre Omidyar, the founder of eBay Inc (NASDAQ: EBAY).
Greenwald, who is a U.S. citizen based in Rio de Janeiro, was one of the journalists to publish a series of stories in the Guardian, and in collaboration with several worldwide media outlets, about surveillance programs carried out by the U.S., UK and Canada, based on documents leaked by former defense contractor Edward Snowden.
"The decision to leave was not an easy one, but I was presented with a once-in-a-career dream journalistic opportunity that no journalist could possibly decline," Greenwald wrote in a statement on his blog. "Because this news leaked before we were prepared to announce it, I'm not yet able to provide any details of this momentous new venture, but it will be unveiled very shortly," he added.
Reuters reported on Tuesday, citing anonymous sources that Omidyar, who chairs the executive board of eBay but is not involved in the company's daily operations, is the financial backer of the new venture, but it was not clear whether he was the only financier or if there were other partners.
The Guardian said in a statement that it is "disappointed" with Greenwald's decision, "but can appreciate the attraction of the new role he has been offered."
Greenwald, who broke the first story based on Snowden's files in June, said on Monday that the worst of all revelations is yet to be published and that the complexity of the archives has been delaying the process.
"There are a lot more stories," Greenwald told reporters in Rio de Janeiro, according to TIME. "The archives are so complex and so deep and so shocking, that I think the most shocking and significant stories are the ones we are still working on, and have yet to publish."
Snowden, who was granted temporary political asylum in Russia in August, has been living in a secret location in the country, and, according to his father, Lon Snowden, the U.S. fugitive has not been associated with the publication of stories based on documents he obtained, after his arrival in Russia.
However, Greenwald said on Monday that he has been maintaining daily communication with Snowden, as they analyze a heavy load of information in "thousands and thousands of documents," TIME reported. "We go to extreme lengths to make sure our communication is protected," Greenwald said.
© Copyright IBTimes 2023. All rights reserved.