Global Economic Concerns Drag US Stock Futures Down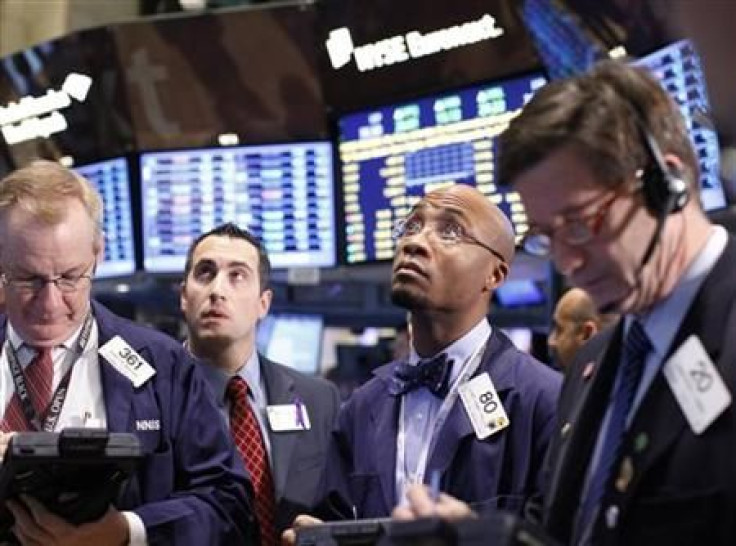 U.S. stock index futures point to a slightly lower open Friday as the interest rate cuts announced by central banks in Europe and China on Thursday failed to convince investors that the measures will be sufficient to rejuvenate the struggling global economy.
Futures on the Dow Jones Industrial Average were down 0.12 percent, futures on the Standard & Poor's 500 index were down 0.10 percent and futures on the Nasdaq 100 index were down 0.18 percent.
While the European Central Bank (ECB) cut its main interest rate to 0.75 percent on Thursday, the People's Bank of China (PBC) cut its main lending rate to 6 percent. Market observers viewed these decisions as indicators of continued economic growth uncertaintly.
Investors are likely to focus on the Bureau of Labor Statistics nonfarm payrolls report on Friday. The report, which measures the change in the number of people employed during the previous month, excluding the farming industry, is expected to increase 90,000 in June, up from 69,000 in May.
The Bureau of Labor Statistics will also release its unemployment report, which measures the percentage of the total work force that was unemployed and actively seeking employment during the previous month. The June unemployment rate is expected to remain unchanged at 8.2 percent.
On Thursday, U.S. markets were mixed as investors remained concerned about the faltering global economy. Investors were not encouraged, although according to the Automatic Data Processing (ADP) National Employment Report, 176,000 jobs were created in June, up from 133,000 in May. The Dow Jones industrial average fell 0.36 percent, the S&P 500 Index was down 0.47 percent and the Nasdaq Composite Index remained flat.
Major European indices were in the red as investor confidence was not lifted by the rate cuts announced by the ECB. London's FTSE 100 was down 17.76 points, Germany's DAX 30 index declined 28.30 points and France's CAC 40 fell 13.80 points.
Asian markets also fell Friday following global cues. Market players sense the urgent need for stronger monetary easing policy steps from central banks.
© Copyright IBTimes 2023. All rights reserved.
FOLLOW MORE IBT NEWS ON THE BELOW CHANNELS