European Markets Fall As Euro Zone Concerns Persist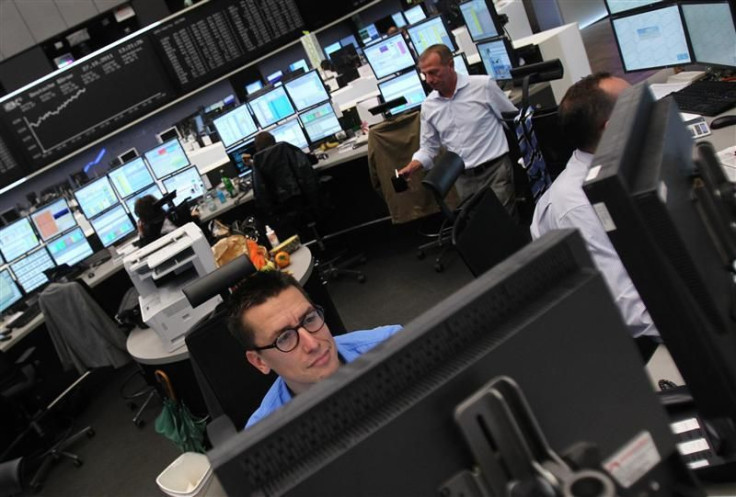 European markets fell Friday as investors were not encouraged by the rate cuts announced by central banks.
The German DAX 30 index fell 0.43 percent or 28.30 points to 6507.26. Shares of Commerzbank AG dropped 1.24 percent and those of Deutsche Bank AG declined 0.80 percent.
The French CAC 40 index was down 0.43 percent or 13.80 points to 3215.56. Shares of Renault SA fell 1.47 percent and shares of Credit Agricole SA declined 1.37 percent.
London's FTSE 100 index dropped 0.31 percent or 17.76 points to 5674.87. Shares of Wolseley PLC fell 1.70 percent and those of Kazakhmys PLC declined 1.25 percent.
Spain's IBEX 35 fell 1.19 percent or 82.90 points to 6871.30. Shares of Bankinter SA fell 2 percent and shares of Iberdrola SA dropped 1 percent.
The European Central Bank cut the main interest rate to 0.75 percent but it indicated that it was unlikely to pursue any bolder stimulus measures to alleviate the debt crisis looming over the euro zone. Market players felt that the interest rate cut could not do much to alter the bleak economic outlook.
While ECB president Mario Draghi stated that the European Central Bank still expected the euro zone economy to recover gradually, he added that downside risks to this outlook had risen.
With effective overnight interest rates already at just 0.3 percent, the impact of the move on the wider economy is likely to be limited. Indeed, some fear that by reducing banks' profitability the cut could discourage certain types of lending, Jennifer McKeown, an economist at Capital Economics, said.
Investors were also not impressed by the Bank of England's decision to add a further 50 billion pounds ($78 billion) to its quantitative easing program. Market participants sensed that the move was a reflection of a combination of easing inflation fears and rising growth concerns.
© Copyright IBTimes 2023. All rights reserved.