Global Stocks Slide As Chinese Imports Stumble, German Investor Confidence Plummets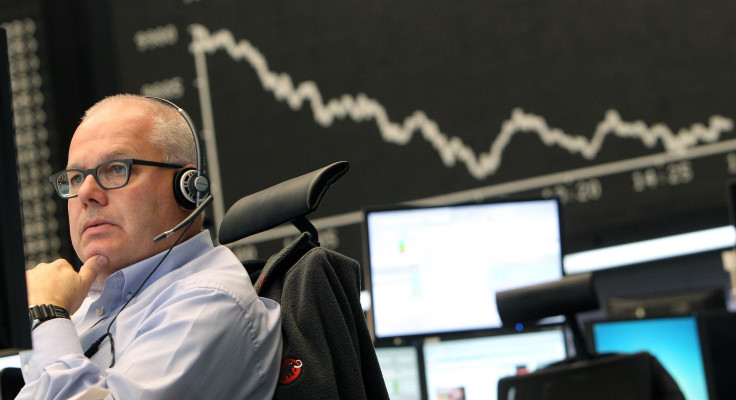 European markets opened sharply lower Tuesday and continued to falter during the day as disappointing Chinese imports data weighed on investor sentiment. The markets were also affected by a survey by the ZEW Center for European Economic Research, which showed a drastic drop in German investor confidence in the month of October.
The pan-European STOXX 600 fell sharply at the open, and was trading down 1.25 percent, while the eurozone's blue-chip Euro STOXX 50 fell nearly 1.3 percent. U.S. stock futures also slipped, pointing to a lower open Tuesday. The S&P 500 and Dow Jones Industrial Average futures were down over 0.5 percent, and Nasdaq futures declined 0.7 percent.
London's FTSE 100 also fell 0.9 percent -- pulled down by mining shares -- after Chinese data for September showed a drop in exports and imports. Glencore Plc shares fell over 5 percent, and shares of Anglo American Plc -- the world's largest producer of platinum -- slipped 3 percent.
However, shares of British brewing giant SABMiller Plc jumped 9 percent after Anheuser-Busch InBev SA agreed to buy it in the biggest ever takeover of a British company. The deal values SABMiller at more than $104 billion.
"We had seen quite a sharp recovery in the miners but yet again, China has brought us back down to earth with those weak figures. People who had been buying the miners over the last week would now be tempted to sell and lock in some profits on them," Dafydd Davies, a partner at London-based Charles Hanover Investments, told Reuters.
Data released earlier in the day showed a sharp decline in China's September imports, which fell 20.4 percent in dollar terms -- dropping for a eleventh straight month. The figures raised fresh doubts over the health of the world's second-largest economy, which has, over the past few months, been struggling to regain its lost momentum.
Germany's DAX dropped 1.3 percent, as the ZEW indicator of German economic sentiment plummeted to 1.9 points in October from 12.1 in September. In a statement released Tuesday, the Mannheim-based think tank attributed the drop to sluggish growth in emerging economies and the Volkswagen emissions scandal.
"However, the performance of the domestic economy is still good and the Euro area economy continues to recover," ZEW President Clemens Fuest said, in the statement. "This makes it rather unlikely that the German economy will slide into recession."
Earlier Tuesday, Asian bourses also closed lower in response to the weak Chinese data. While the Shanghai Composite Index ended the day mostly flat, Indian, Japanese and Hong Kong markets all closed in the red.
© Copyright IBTimes 2023. All rights reserved.