GM Earns Its Highest Profit Ever at $7.6 Billion; Will it Help Obama's Re-election Prospects?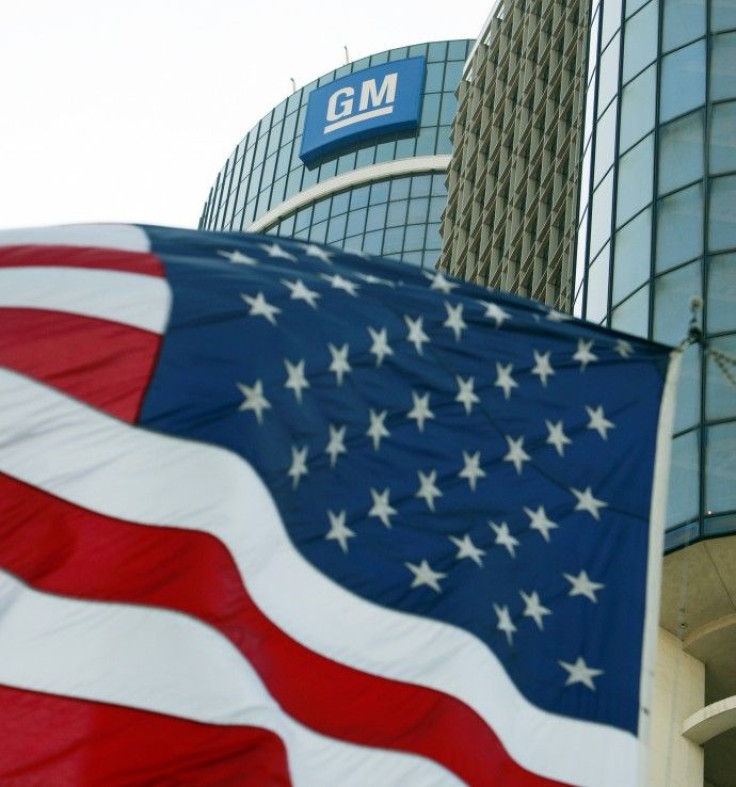 General Motors Co. has posted its best annual profit, which jumped 62 percent to $7.6 billion, beating expectations and breaking records two years after it nearly collapsed into bankruptcy.
The profits appeared to provide further evidence of the success of President Barack Obama's controversial bailout for GM and Chrysler. GM has repaid $24.1 billion of the $49.5 billion in government aid it received. The repayments include the proceeds from the automaker's public stock offering.
Revenue increased 11 percent to $150.3 billion. Fourth-quarter profit fell 7 percent to $472 million while revenue increased 3% to $38 billion.
GM chairman and chief executive Dan Akerson welcomed the result. We grew the top and bottom lines, advanced our global market share and made strategic investments in our brands around the world, Akerson said in a statement.
The company said it would make bonus-sharing payments of up to $6,500 to its U.S. employees. GM has 12,0000 fewer employees than it had the year before restructuring and has cut back on pay and pension benefits.
GM is generating strong profits in North America and China. China continues to produce profits for the automaker. Its international operations, of which China is the main component, had operating profit of $1.9 billion last year.
The company's trouble spots continued to be Europe, under pressure from the eurozone debt crisis, and Latin America. The company's Europe business saw a loss of $600 million in the quarter, including $200 million in restructuring costs. South America turned over to a loss of $200 million from a $200 million profit a year earlier.
We've got to look at every aspect of the business, Akerson said. The company is expected to reveal cost and production cuts in Europe within months.
Meanwhile, this must be surely positive news for President Barack Obama's re-election prospects. It is notable that Republican presidential hopeful Mitt Romney had slammed the bailouts as crony capitalism on a grand scale.
In fact, Romney wrote in the New York Times in 2008 saying that if the government bailed out U.S. automakers you can kiss the American automotive industry goodbye. The present result from GM shows this is certainly not the case.
It is sure that Obama will cite the revival of GM and Chrysler to justify his economic policies and project an optimistic view of the future which will be also his main weapon against his eventual Republican opponent.
© Copyright IBTimes 2023. All rights reserved.