Gmail Dark Mode Feature Now Available On Android, iOS, iPadOS Devices
Gmail's Dark Mode feature has, finally, arrived on both Android and iOS. The Mountain View-based company officially announced that the dark mode feature is widely rolled out to Android10-powered devices at the start of the month and on iOS 13 platform just last week. Additionally, the much-awaited Gmail Dark Mode feature now available on iPadOS.
Google first announced the Dark Mode feature for the two mobile operating systems in September and, just today, the company finally confirmed reports of the full roll-out across the Android and iOS devices. The Dark Mode feature is increasingly in demand these days. Big social media platforms Facebook, Instagram and productivity software Microsoft Office have already embraced it.
While many mobile applications will automatically adapt the dark theme feature when it is enabled in the Settings of the Android mobile platform, users can also turn it on separately in the Gmail app.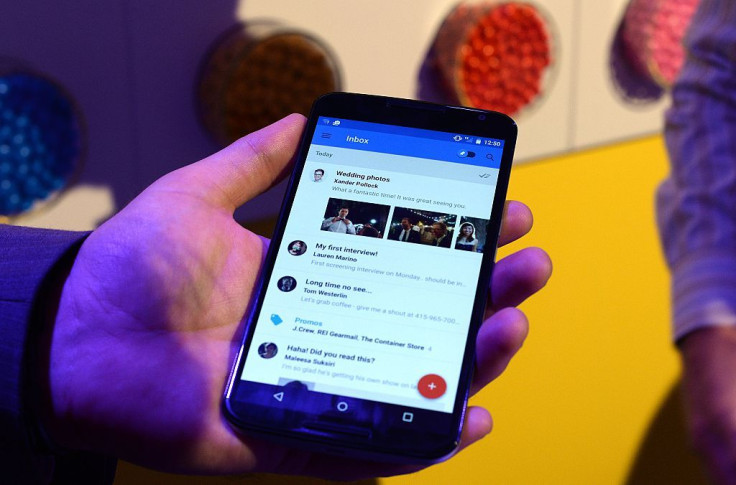 Here's how to turn on the new Dark Mode feature on the Google Gmail app. First, get into the Gmail app. Then, tap the hamburger menu on the top left of the screen. Then, scroll to the bottom of the list and look for the Settings and then, tap General Settings.
When a list comes out, scroll to the top of the list and tap Theme and, then, tap Dark. But, if the user already set the dark theme as their system default, they can turn the dark feature by just tapping the System default.
Here's how to turn on the Gmail dark mode setting in iOS 13. The new Dark Mode feature can be accessed by going to the Settings, then Display & Brightness and select the Dark menu. But, if the user already set the iOS 13 to use the new system wide-dark appearance, the Gmail app will automatically apply the dark theme once they receive the update from Google Gmail.
In addition to that, users can also turn on the dark theme in iOS 11 and iOS 12-run devices by going to Gmail's Settings and, then, selecting the Dark Theme option.
© Copyright IBTimes 2023. All rights reserved.