Golden State Warriors vs. Houston Rockets Game 4: Prediction Against The Spread, Why GSW Will Win
The Houston Rockets finally looked like the team that was supposed to be the biggest threat to the Golden State Warriors when they won Game 3 in overtime Saturday night. Now that the defending champs are starting to feel their first bit of pressure in this series, they should win Game 4 Monday night and all but end their opponents' chances to pull off the second-round upset.
It was unrealistic to think Houston was going to be swept after losing the first two games at Oracle Arena. James Harden and the Rockets are too good to go out like that, and the Warriors have proven all season long that they aren't unbeatable on a nightly basis the way they were when Kevin Durant first joined the team.
That's why it made sense when Harden put up 41 points, nine rebounds and six assists in the Rockets' first home game of the series. Chris Paul was effective with 14 points, eight rebounds and seven assists. Clint Capela had his first good performance against the Warriors this postseason. Eric Gordon thoroughly outplayed both Stephen Curry and Klay Thompson by scoring 30 points on 20 shots.
And Houston still needed an extra five minutes to hold off Golden State.
Much has been made about Stephen Curry's struggles since the start of the first round. It culminated Saturday night when the point guard missed a couple of key shots at the rim and finished with 17 points on seven-of-23 shooting.
Thompson wasn't much better, aside from making a few big shots in the fourth quarter. He had 16 points on six-of-16 shooting.
Curry has been known to have some playoff duds. The same goes for Thompson. But both Splash Brothers playing even close to that poorly for a second straight game? That's a major long shot.
Durant is going to be the best player on the court. That's a given at this point. He scored 46 points on 31 field-goal attempts in the Game 3 loss. Durant has been the most unstoppable Western Conference player this postseason, by far, and the Rockets don't have an answer for him.
Game 3 marked Golden State's worst defensive effort of the series. The Warriors tend to lose focus on that side of the floor when their backs aren't against the wall. Look for the team to make life more difficult for Harden and Gordon now that they are facing returning to the Bay Area without a series lead.
The Rockets are favored by 1.5 points, according to the betting line at OddsShark. The total is 220.5.
Getting the Warriors as underdogs is a gift. They'll win outright and virtually put this series to bed.
Prediction against the spread: Golden State over Houston, 115-105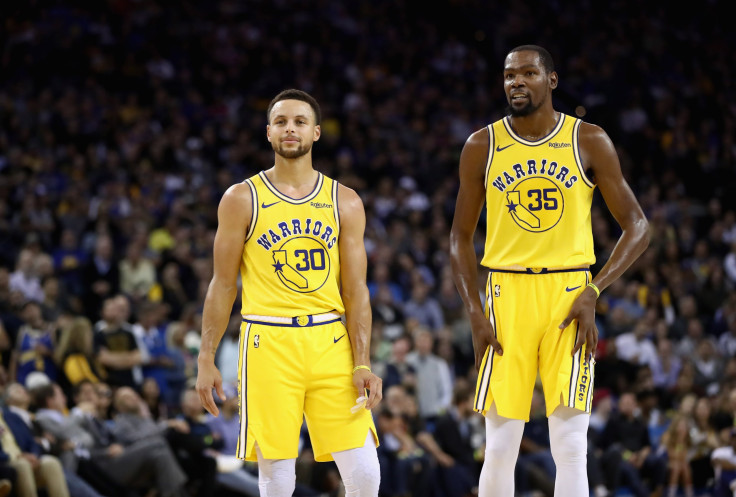 © Copyright IBTimes 2023. All rights reserved.