Goldman Sachs Cuts Oil Price Forecast, Downgrades Sector Outlook To Cautious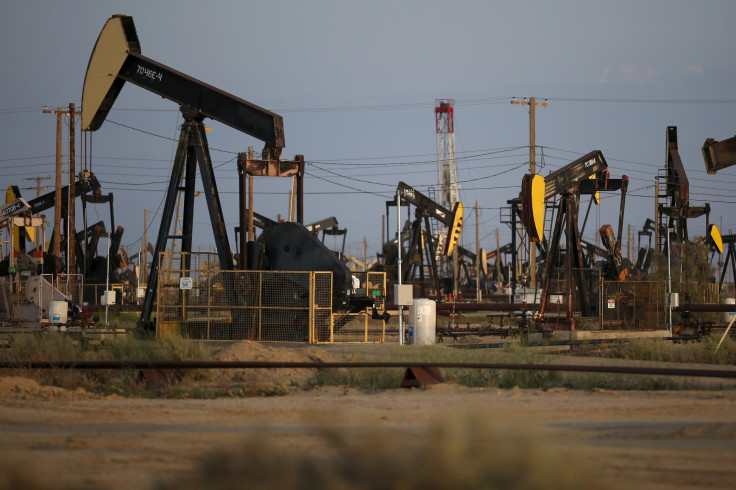 Goldman Sachs cut its long-term oil price forecast this weekend and downgraded its outlook for the sector to Cautious. The U.S. investment bank also advised investors to sell shares in BP PLC and Norway's Statoil, citing financial risks.
Goldman's analysts lowered their oil price assumption for Brent crude, the global benchmark, to between $60 and $65 a barrel for the period 2016-2019, and to around $55 a barrel for 2020, the equities team said in a client noted cited by Reuters Monday.
Brent futures were trading around $66.50 a barrel at 9:30 a.m. EDT on Monday. Over the past year, an oversupply of crude oil and waning demand in emerging economies sent prices tumbling. Today's contracts are about 40 percent below their June 2014 peak of $115 a barrel.
Goldman said its "lower-for-longer" oil price forecast would "put significant pressure" on integrated oil and gas companies like BP and Statoil. "As a result, we downgrade the sector outlook to Cautious from Neutral." The bank downgraded both energy giants to Sell from Neutral, citing long-term dividend risk for BP and cash-flow pressure on Statoil.
The downgrades come as U.S. oil producers seem to be recovering slightly from the effects of low oil prices, which forced drilling companies to curb production and lay off thousands of workers. The U.S. oil rig count fell for the twenty-third consecutive week on Friday, but the latest data suggest the decline is slowing. The number of rigs fell by eight last week to 660 active rigs, the smallest drop since December, oil services firm Baker Hughes Inc. reported.
© Copyright IBTimes 2023. All rights reserved.