Goldman Sachs May Cut Additional Jobs, Costs: Report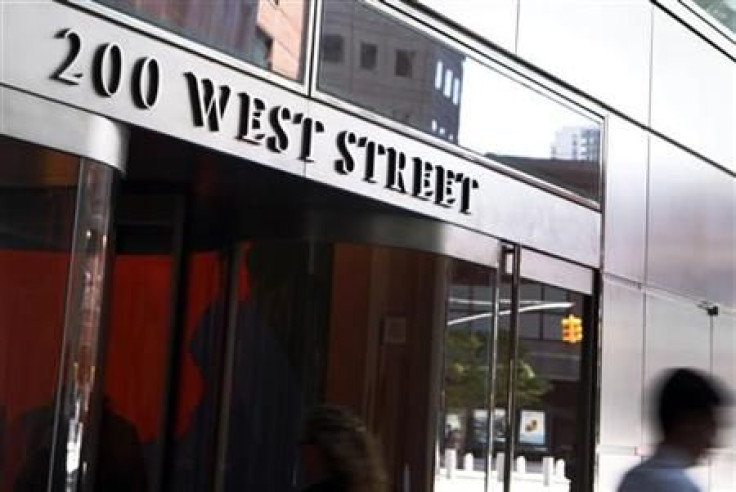 Goldman Sachs Group Inc. may cut $1.45 billion in expenses by year's end, $250 million more than it indicated in July, in a move that could lead to more job cuts, according to The New York Times.
The largest U.S. investment bank has already started laying off staff as part of a plan outlined by management two months ago. Chief Financial Officer David Viniar said at the time that about 1,000 jobs, or 3 percent of Goldman's workforce, could be eliminated to cut $1.2 billion in costs.
Since then, market conditions have deteriorated further, with investment banking activity stagnant and trading revenue under pressure from market volatility and price declines. Analysts have slashed forecasts for large banks with big Wall Street operations. Several estimate that Goldman may lose money for the second time in its history as a public company.
Late on Monday, the Times reported that Goldman executives were considering an even broader cost-cutting plan to shore up earnings. The paper cited anonymous sources familiar with senior executives' plans. Goldman spokesman David Wells declined to comment on the report.
A $1.45 billion cost reduction would amount to 5.5 percent of Goldman's $26.3 billion in operating expenses last year.
Compensation and benefits have historically been Goldman's biggest line-item expense and employees have been bracing not just for job cuts but pay cuts as well.
Goldman's 35,700 employees received $15.4 billion in compensation and benefits last year -- or about $430,700 per person -- one of the highest rates on Wall Street. By contrast, its chief rival, Morgan Stanley, paid its 62,542 employees $16 billion, or about $256,596 per person, in 2010.
The expense reductions that Goldman detailed in July pertained to layoffs and noncompensating expenses such as travel, telecommunications and market data, but did not include lowering people's compensation, Viniar said, indicating that a smaller bonus pool could further reduce expenses.
Analysts expect Goldman to report third-quarter earnings of $1.19 per share, down from $2.65 per share a month ago and $2.98 per share a year earlier.
Goldman shares were up 4.4 percent at $103.53 in morning trading on the New York Stock Exchange.
(Reporting by Lauren Tara LaCapra in New York; Editing by Maureen Bavdek)
© Copyright Thomson Reuters 2023. All rights reserved.