Gold's Value Up For Europeans As Exchange Deems Bullion Collateral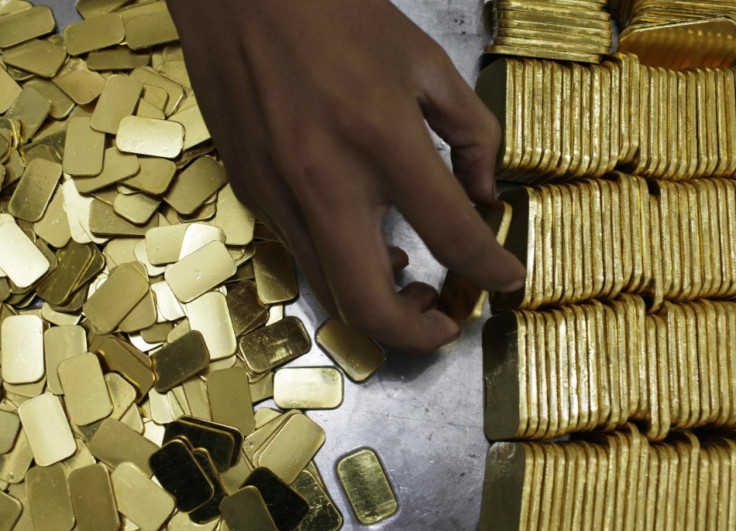 European investors looking to bet on risky derivatives will be able to use gold to back their trades, one of the Continent's major exchanges said Friday, a development that could both make the yellow precious metal a more valuable asset and foster the growth of derivative trading volume.
The London-based European clearing house of CME Group Inc. (Nasdaq:CME) said Friday that traders with physical gold deposited at Deutsche Bank, HSBC or JPMorgan Chase & Co. could pledge up to 85 percent of the value of specie in their vaults as collateral in derivatives trades.
Traders in many synthetic derivatives transactions, most of which are essentially zero-sum bets between two parties, either have to trust their trading partner will have enough collateral on hand to make good on balances when trading positions are closed, or use a third-party clearinghouse to hold each side accountable for their wager. The clearinghouse does so by demanding cash or other assets -- like U.S. government bonds, foreign notes or stock -- be turned over as collateral when transactions are made. But gold had not previously been considered a suitable asset to be used in this type of transaction in Europe.
CME noted it was allowing gold to be posted against trades as a way to prevent a collateral crunch for many traders, who are being forced out of bilateral trading and into clearinghouse-backed transactions by European Union regulations.
"We started with a narrow range of government securities and are now extending that," Andrew Lamb, chief executive officer of CME Clearing Europe, told Businessweek. "We recognize there will be a massive demand for collateral as a result of the clearing mandate."
U.S. investors have been able to use gold as collateral on the CME's American exchanges since 2009.
Gold futures did not seem to move with the news. The most heavily traded contract, for December delivery, was recently quoting at $1616.3 per ounce.
© Copyright IBTimes 2023. All rights reserved.