Google Goes To Africa: Why The Western Tech Giant Is Digging In Kampala, Uganda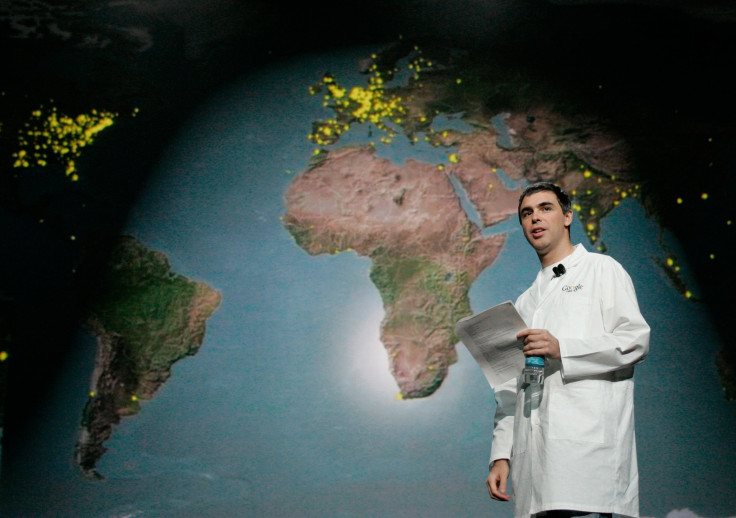 ADDIS ABABA, Ethiopia -- When Google came to Uganda's capital city of Kampala, Joseph Kasedde was elated. "It's amazing seeing men waking up early and digging the streets, laying [fiber-optic] cables," he said. "But knowing that the power behind this is Google is even more wonderful."
Kasedde is president of the Kampala Campus Technology Association at the Islamic University in Uganda. For years, he and his colleagues have seen their work suffer from slow, unreliable Internet connections. But that may change now that Google Inc. (NASDAQ:GOOG) has begun Project Link, which is laying a vast web of fiber-optic cables beneath the city's streets.
"Project Link is building a metro fiber network and making it available to mobile operators and ISPs [Internet service providers], providing high-capacity fiber at a lower cost than any one provider could build themselves. The goal is to deliver capacity to operators that can build on this infrastructure to improve service for customers," said Kai Wulff, Google's access field development director, adding that the company has already installed about 160 kilometers (100 miles) of cable in central Kampala and will continue expanding the network toward the neighboring city of Entebbe.
Kasedde says that makes him optimistic about the future of Kampala's burgeoning tech scene. "By bringing a first-class network to the classroom, students will have greater opportunities," he added. "Entrepreneurs get a global audience at their fingertips, as well as the benefit of seeing real-time news or sharing massive files with ease. Companies can deliver faster and more accurate services, leading to more empowered customers and stronger commerce."
If all this comes to pass, Kampala could become an inspiration to other cities on the continent. Sub-Saharan Africa boasts many of the world's fastest-growing economies, but Internet penetration rates are still lagging far behind the developed world's. A report this month from the International Telecommunications Union found that African countries have a long way to go in information and communication technology development; they take the last 22 rankings in a global index measuring ICT in 157 countries. At the report's launch in Ethiopia's capital city of Addis Ababa this month, Andrew Rugege, director of the ITU's Africa Regional Office, noted that involving private sector partners would be key for the continent. "You'll find that although we grow at double-digit rates, the gap between African countries and developed countries is very big," he said. "I think one of our biggest weaknesses is that we don't know how to market ourselves. We need to attract investors."
Residents of Kampala, a city of about 3 million, aren't reaping the benefits of Google's new initiative just yet. The cables are only a backbone, and it will be up to Ugandan service providers to plug into the system in order to bring the increased capacity to individual users. But while local companies and authorities must now take the lead to make Google's investment work for them, some say it's fitting that the initial push came from a foreign company.
"Deploying fiber infrastructure at this scale requires a massive amount of financial resources and strong political connections," said Kyle Spencer, a director at the ICT Association of Uganda and at the Uganda Internet eXchange Point, which functions as the core of Uganda's national Internet infrastructure. "There are a very limited number of players in Uganda with the knowledge and ability to pull it off. In addition, those able to pull it off may not have wanted to out of fear that it would aid their competitors and undermine their dominant position in the market."
Google has taken advantage of its experience and outsider status to pursue a number of projects all across the African continent. In September, the company completed a successful six-month trial bringing Internet access to schools in Cape Town, South Africa, using TV white spaces, or the unused spectrums between channels. In October, the tiny kingdom of Swaziland became the fourth African country to be surveyed by Google StreetView, following in the footsteps of its neighbors South Africa, Botswana and Lesotho. Google is also behind Project Loon, which studies the feasibility of using balloons to beam Internet access down to remote or hard-to-reach communities.
When it comes to fiber-optic initiatives like Project Link, Uganda makes for a unique case study. It is landlocked, which means it lacks direct access to the major undersea fiber optic cables that are plugged into the continent's coastlines. But Kampala does benefit from a cable connection to Kenya, through which it has access to the East Africa's three biggest cables: SEACOM, the Eastern Africa Submarine Cable System (EASSy), and the East African Marine System (TEAMs). The country also boasts a highly competitive telecommunications sector, which has helped lower connectivity costs and boost the number of Internet users to 6 million, or about 16 percent of the population, according to a government report this year. That's up from about 1 million users six years ago. Internet penetration in non-urban areas is still low, and the rural dwellers who make up about three-fourths of Uganda's population won't benefit directly from Project Link; for them, access to computers and mobile devices is hard to come by in the first place.
"Five billion people are not connected to the Internet. We want to help bring access to more people, including in sub-Saharan Africa," said Google's Wulff. "That means trying different approaches."
Google, a company that makes more than 90 percent of its revenues on advertising, has seen capital expenditures soar in recent years. It has been investing increasingly heavily in infrastructural projects all over the world, though most has gone toward data centers, servers and offices in the United States. It spent $2.9 billion on infrastructure in the third quarter of this year, according a company statement released last month, up from $872 million in the third quarter of 2012. That's no small portion of Google's reported consolidated revenues of $14.89 billion during the same period, but the company hopes that these expenditures will keep its global consumer base growing. Given Africa's rapid economic expansion and relatively low Internet penetration, the continent could make for a smart investment target. And the Mountain View, Calif.-based company is in a prime position to make a difference in African cities, perhaps even more so than local governments and enterprises.
"For many local companies, I think this [project in Kampala] would have greatly overwhelmed them, and also the government," said Kasedde, pointing to management problems and a lack of infrastructural experience. He added that letting Google lay the groundwork was "a good decision."
The Ugandan government attempted a similar fiber-optics project, worth just over $100 million, beginning in 2006 and implemented by the Chinese company Huawei Technologies. But it fell apart after Kampala officials began to suspect Huawei of overcharging the government, neglecting to bury the cables deep enough and even installing lower-capacity cables than had been promised. The ensuing scandal was a blow to the country's telecommunications industry, but techies in Kampala haven't given up yet -- far from it.
"I am very optimistic about the future of the Internet in Uganda," said Spencer. "In the last five years I have seen the price per megabit drop from $4,000 to $250. I have seen new service providers enter the market, both large and small. I have seen massive improvements in the quality of local infrastructure and local connectivity. Regional connectivity is improving. The amount of traffic flowing through our exchange point has more than quintupled. The mobile penetration rate is increasing every day."
These improvements were apparent even before Google came to town, thanks to various public and private initiatives like the implementation of undersea and cross-border cables, the 1997 liberalization of the telecommunications industry and the rise of private sector competition. Project Link will now help to connect the dots for Kampala, bringing more and more tech-savvy Ugandans into the loop.
"This project has redefined Internet speeds in Uganda," said Kasedde of the Islamic University tech association. "We can only hope to get faster. As a group of information technology students, we will see more simplicity in research, and with this project we are confident that more of our ideas will pour out to the world."
FOR FREE to continue reading
✔️ Unlock the full content of International Business Times UK for free
offer available for a limited time only
✔️ Easily manage your Newsletters subscriptions and save your favourite articles
✔️ No payment method required
Already have an account?
Log in
© Copyright IBTimes 2023. All rights reserved.