Google (GOOG) Earnings Preview Q3 2013: World's Biggest Search Engine To Book 14% Jump In Profit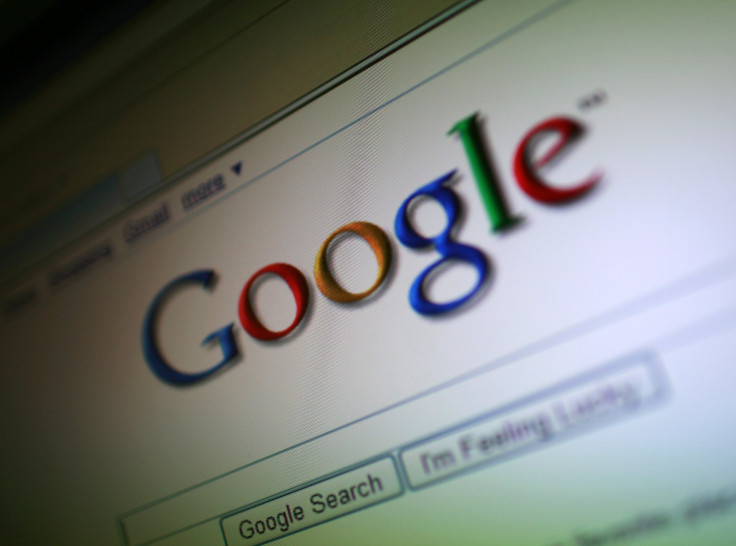 Google Inc. (NASDAQ:GOOG), the Internet search leader, is expected to report a 14 percent gain in third-quarter earnings as international growth, mobile expansion, Google websites and improving margins offset declining revenue from core PC ad sales.
Analysts polled by Thomson Reuters expect, on average, net income of $3.5 billion, or $10.35 per share, compared with $3 billion, or $9.03 per share, in the year-earlier quarter. Revenue is expected to climb by nearly a third to $14.82 billion from $11.33 billion in the third quarter of last year.
Update 10/17/13 (4:30 p.m.): Google has released third quarter earnings, click here to read how the tech giant beat Wall Street estimates.
The Mountain View, Calif., company reports Thursday after the markets close. Starting Thursday at 4:30 pm EDT, Google will provide a live stream of its conference call on YouTube, which can be accessed through this link.
Revenue for the giant search engine will be up in several areas. Google is "likely to see above-consensus performance out of (its) international (operations) in the third quarter, which should provide most of the upside surprise," UBS analyst Ross Sandler said in a note. He also said he expects strong revenue growth from Google.com and its app sales.
"Google's app store revenue and its ability to process consumer transactions via this new channel is one of the fastest-growing and under-appreciated areas of its business; these massive figures around app installs highlight how this is becoming a major driver of revenue for Google," he said.
The company's new Enhanced Campaigns, a series of recent changes in its advertising policy, has resulted in higher click volumes but lower costs-per-click, UBS analyst Eric J. Sheridan said in a note. Google benefits from higher costs-per-click. Sheridan also forecast a year-over-year increase of 18 percent in Google websites revenue as well as a more modest gain in network revenue.
"We note that low network revenue growth is a byproduct of recent advertising policy changes, which had the effect of reducing paid clicks to partners," Sheridan said.
During the July-through-September period Google has worked to bolster online ad revenues with profits from the sale of devices, including an updated version of the Nexus 7 tablet, which it released at the end of the second quarter. Most of the devices that Google invests in support its search products in addition to other Google services.
Hardware sales from Motorola Mobility will also increase Google's revenue, thanks in part to a third-quarter $500 advertising campaign and generally positive reviews of the Moto X, the first major smartphone launch from Motorola since it was acquired by Google in May 2012. Brisk sales of the Moto X and other Motorola Mobility smartphones will help monetize the costly acquistion, which Google pursued, in large measure, because of the ability of its 17,500 patents to protect the Android operating system and its hardware partners from litigation.
Google's Web-connected television accessory called the Chromecast will also boost revenue. For the first time in several quarters, Google's Chromecast has topped Amazon's Kindle devices as the retailer's best-selling item in the electronics category. Chromecast was sold out online for several weeks during the third quarter. Chromecast allows for easier streaming of YouTube, which Google owns, to consumer televisions for a mere $35.
Ad revenue from YouTube is also expected to help Google's top line.
Google announced at its annual software developer's conference in June that it has activated over 900 million Android devices. Smartphones running Android have a record 80 percent of worldwide mobile market share, up from 69 percent in 2012, according to research from Startegy Alliance. Android devices promote various Google features, including its search capability.
The company faces some downdrafts. Revenue from PC searches declined. Except for Motorola Home, revenue from Motorola Mobility is expected to be 21 percent lower, year over year, but up from the second-quarter by about 40 percent on the launch of such phones like the Moto X, Droid Mini, Droid Ultra and Droid Maxx, Sheridan said.
Google's market share is steady, at about 67 percent, according to market research firm comScore.
© Copyright IBTimes 2022. All rights reserved.
FOLLOW MORE IBT NEWS ON THE BELOW CHANNELS