Google Inc. (GOOG) Q3 2013 Earnings Report Beats Wall Street Estimates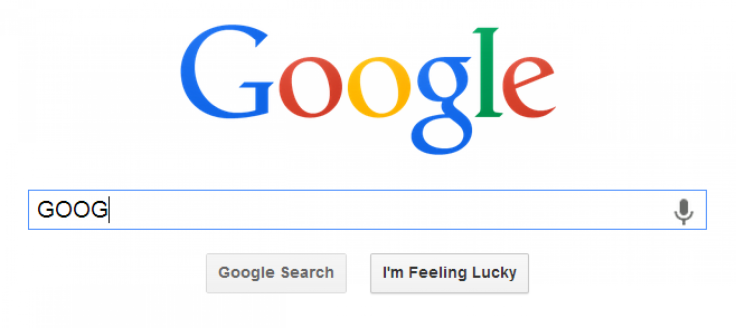 Google Inc. (NASDAQ:GOOG) has beat Wall Street estimates for its fiscal third quarter with profit of $2.97 billion for the quarter ending Sept. 30, up 36 percent from $2.18 billion for the year-earlier period as paid clicks increased 26 percent, offsetting an 8 percent decrease in cost-per-click as the search giant struggles to monetize the mobile space.
Revenue increased to $14.89 billion, up 12 percent over the third quarter of 2012. Earnings per share were $10.74, compared with $9.03 a share for the year-earlier period. Analysts polled by Thomson Reuters expected revenue to climb to $14.82 billion, but only expected earnings of $10.35 per share.
Google's new Enhanced Campaigns, a series of recent changes in its advertising policy, has resulted in higher click volumes, but some analysts are concerned with the lower costs-per-click for the quarter, which results in lower ad revenue for the search giant.
Chief Business Officer Nikesh Arora said increased mobile traffic, which the company has attempted to address through Enhanced Campaigns, was "a process. ... This is definitely the first step we've taken toward multi-screen and multi-device advertising."
Revenue for the giant search engine is up in several areas, with Google focusing on the new market segments including its Google Play marketplace, where it charges for downloads of media and apps, as well as new hardware such as the Chromecast streaming device and Moto X smartphone, from Motorola Mobility.
During the July-through-September period Google worked to bolster online ad revenues with profits from the sale of devices, including an updated version of the Nexus 7 tablet, which it released at the end of the second quarter. Most of the devices that Google invests in support its search products in addition to other Google services.
Google's Web-connected television accessory called the Chromecast also boosted non-ad revenue. For the first time in several quarters, Google's Chromecast has topped Amazon's Kindle devices as the retailer's best-selling item in the electronics category. Chromecast was sold out online for several weeks during the third quarter. The streaming device allows for easier streaming of YouTube, which Google owns, to consumer televisions for $35.
Ad revenue from YouTube also benefited, while 40 percent of streaming came from mobile, up from 6 percent one year ago.
© Copyright IBTimes 2023. All rights reserved.