Google Glass 2 Release In 2014? Project X Labs Employee Spills On Wearable Successor
Google's Project Glass isn't publicly available, but a Google[x] labs executive says version 2.0 is already on the way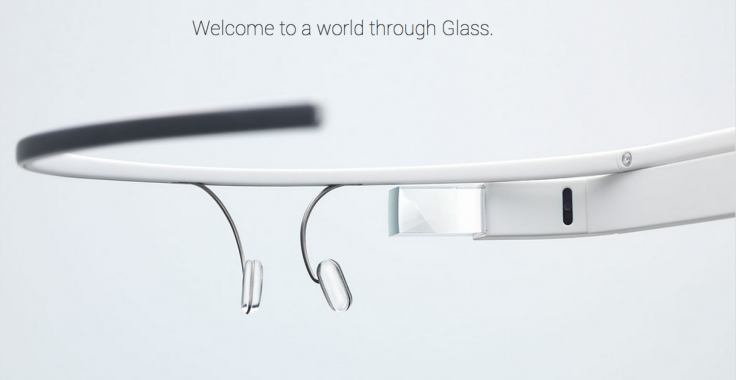 Google (NASDAQ:GOOG) is working on a successor to its Project Glass, the wearable computing device that has captured the imaginations of gadget geeks everywhere. According to an executive working at Google's top-secret [x] labs, Project Glass version 2.0 could release to the public sometime in 2014.
Google engineers and designers are "maybe sleeping three hours a night" to bring wearable technology to the next level, according to Dr. Mary Lou Jepsen, head of Google's [x] labs display division. Jepsen referred not only to a potential successor like Google Glass 2, but referred widely to all wearables, notably a possible Google-backed smartwatch.
Jepsen spoke at MIT's EmTech conference last Thursday where she described the moonshot-producing Google [x] labs as the Mountain View, Cal. company's "hardware division," according to MIT's Technology Report. Jepsen said that the current iteration of Google Glass was analogous to Ford's "Model T," the first mass-produced automobile considered affordable for the middle class.
The first Model T was also famously available only in black, meaning Google Glass 2 will likely be released in a plethora of colors and configurations. Jepsen noted that the various designs of smartwatches and other wearable technologies are similar to the different kinds of clothes we wear, meaning Google Glass needs to be fashionable, and available in numerous styles. However, Jepsen said that industrial design and user experience are "not the whole product," and hardware advances are necessary to move consumer electronics forward.
She said that "there's only so much you can do by styling the housing and icons," noting that the laptop was made possible through the invention of the liquid crystal display (LCD). Hardware advancements -- especially in the way information is displayed to wearers of Google Glass 2 -- will be necessary for the evolution of wearable technology.
Jepsen said it's easy to get hooked on fast access to information with Google Glass: "You become addicted to the speed of it, and it lets you do more -- fast and easily."
"It's basically a way of amplifying you. I've thought for many years that a laptop is an extension of my mind. Why not have it closer to my mind, and on me all the time?" Jepsen said, according to Quartz.
Jepsen formerly worked with Intel and on the One Laptop Per Child project. She said Google Glass could eventually help Alzheimer's patients by identifying people and objects. She also gave an update on Google's driverless car, saying it was "safer than a regular driver now," and the company's autonomous vehicle has covered more ground than all other competitors "combined."
© Copyright IBTimes 2023. All rights reserved.