Google Granted Patent For Drone Delivery Mobile Receptacle, Project Wing Gets Boost?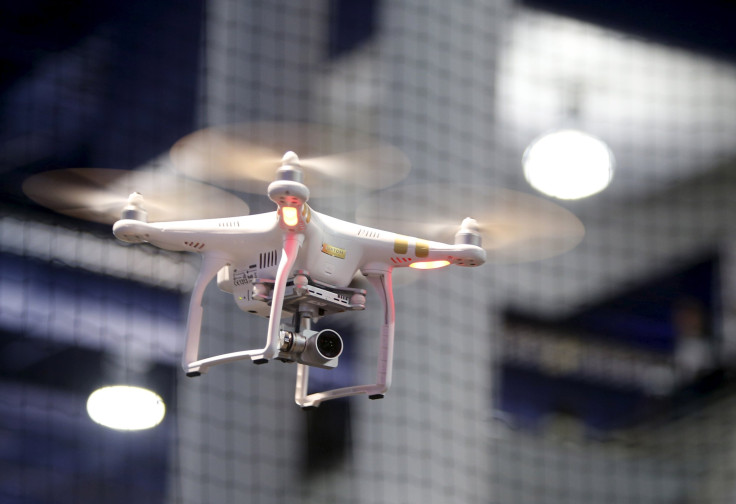 Google was granted a patent Tuesday for a mobile delivery receptacle, which will receive deliveries once the tech giant starts its drone delivery service. The company had announced in November that Project Wing — its name for the Google X lab research division in charge of drones — planned to start commercial operations by 2017.
According to the patent filing by Google, made on Oct. 22, 2014, the device will improve "automated package delivery to mobile delivery receptacles to allow accurate and reliable package deliveries" made using "an unmanned aerial delivery device."
The patent filed by the Alphabet Inc.-owned company said that "conventional aerial delivery device methods do not allow for safe, secure delivery of packages to delivery locations." To address that problem, Google's delivery receptacle uses infrared beams to communicate with the drone. After guiding the delivery vehicle to its own location, the receptacle will take delivery of the package and then proceed to a safe location.
Based on a drawing in the patent, the device looks like a box on wheels with infrared sensors and a hole on the top.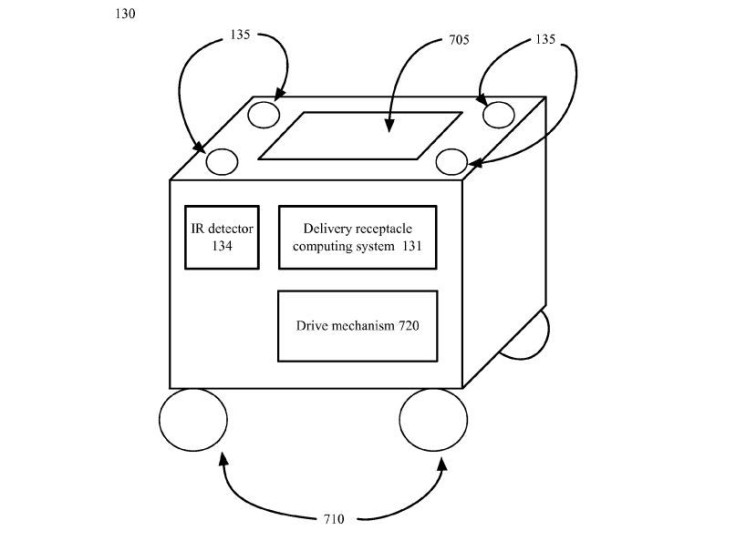 David Vos, who heads Project Wing, said in November that Google would like to see low-altitude "Class G" airspace set aside for drones as it would allow unmanned aerial vehicles to steer clear of most manned aircraft, and enable drones to fly over cities and other highly populated areas.
The Federal Aviation Administration set up a task force on drones, co-chaired by Vos, who said, during the Consumer Electronics Show earlier this month: "I would advocate strongly that the need for additional regulation is very, very small. That in fact, if you allow people to do things and replicate what manned aviation pilots in this airspace do it already works," Reuters reported.
Apart from Google, online retail giant Amazon is also working toward delivering packages using drones, having announced its plans in December 2013.
© Copyright IBTimes 2023. All rights reserved.