Google 'Project Wing' Delivery Drones Could Be Flying Your Way In 2017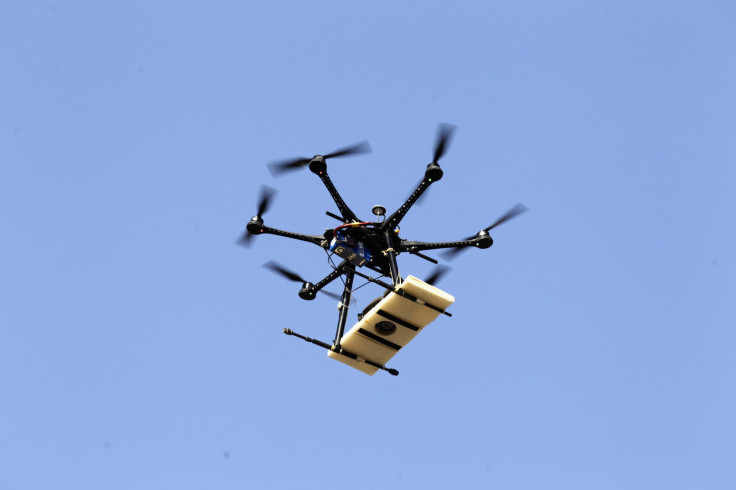 Project Wing, the drone delivery service that emerged from the secretive Google X lab a couple of months ago, has announced that it hopes to have a commercial service up and running by 2017.
According to Reuters, the company is in talks with the Federal Aviation Authority (FAA) in the U.S. about getting its drones cleared for use by 2017, and "setting up an air traffic control system for drones that would use cellular and Internet technology to coordinate unmanned aerial vehicle flights at altitudes under 500 feet (152 meters)."
David Vos, who heads up the project at Alphabet, the new holding company for Google, told an air traffic control conference in Washington: "Our goal is to have commercial business up and running in 2017."
The first step on the road to regulatory approval is likely to come later this year with the Obama administration hoping to set in place a drone registry by Dec. 20. This would be an initial step in getting a system in place that could use wireless telecommunications and Internet technology including cell phone applications to identify drones and keep Unmanned Aerial Vehicles (UAVs) clear of other aircraft and controlled airspace.
The FAA is unlikely to produce drone regulations until 2016 at the earliest. Vos added that Google would like to see low-altitude "Class G" airspace set aside for drones as this would allow UAVs to steer clear of most manned aircraft, and enable drones to fly over cities and other highly populated areas.
Google introduced "Project Wing" in August after two years of research at the company's Google X labs. It is being headed by Massachusetts Institute of Technology robotics professor Nicholas Roy and reportedly has dozens of Google employees working on improved designs and apps.
Google is just one of a number of companies looking at drones as a solution to the issue of delivering the increasing number of goods bought online. King of online retail, Amazon, is also looking into the possibility of delivery drones, announcing its plans as far back as December 2013. Amazon has however run into problems with regulations and has begun trials of the service outside of the U.S., in the U.K. and Canada.
This week a couple of co-founders of video-calling service Skype launched a ground-based delivery robot, which promises to drastically reduce the cost of delivering packages in the last mile, and will begin trials in the U.K. and U.S. next year.
U.S. retail giant Wal-Mart is also getting in on the act by announcing its own plans for drones with the company applying to regulators for a license to use UAVs for home delivery, curbside pickup and checking warehouse inventories.
© Copyright IBTimes 2022. All rights reserved.
FOLLOW MORE IBT NEWS ON THE BELOW CHANNELS