Google Pixel C vs Microsoft Surface Pro 4: Specifications, Features, Price, Availability Compared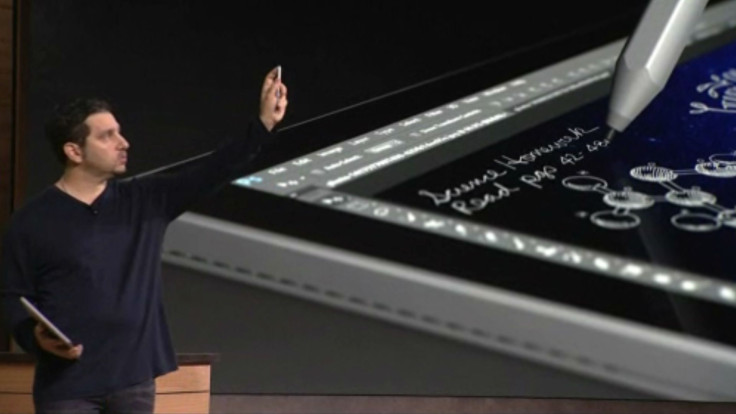 The Google Pixel C is the first tablet built by the search engine giant. It is now available for purchase in the U.S and the U.K. It has come out at such a time when there is fierce competition between two rival devices: Microsoft Surface Pro 4 and Apple iPad Pro.
The Surface Pro 4 is a powerful laptop-tablet hybrid that was launched recently to replace the well-acclaimed Surface Pro 3 from last year. Here is a comparison between Google Pixel C and Surface Pro 4 on the basis of their specifications, features, price and availability.
Design And Display
Both Surface Pro 4 and Google Pixel C sport different designs. The Pixel C tablet has a metallic appeal and is fitted with stereo speakers. It comes with an external Bluetooth keyboard that costs an additional $149. Once attached to it, the display can be rotated by 135-degree.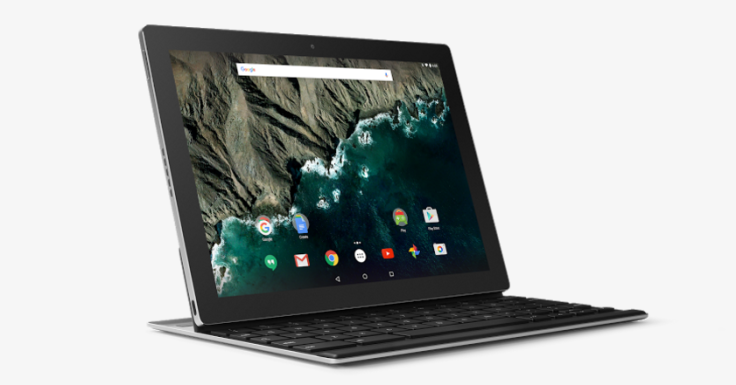 When the keyboard is not in use, the keyboard can be snapped on the rear side of the tablet. It features a 10.2-inch screen that supports a display resolution of 2560 x 1800 pixels.
The Microsoft Surface Pro 4 is laptop-tablet hybrid. The TypeCover can be detached and the device can be used as a large-sized tablet. It comes with a 12.3-inch display that offers a resolution of 2736 x 1824 pixels.
Chipset, RAM and Storage
The Google Pixel C is powered by Nvidia Tegra X1 chipset and 3 GB of RAM. It is available in two storage options of 32 GB and 64 GB.
On the other the Surface Pro 4 comes in multiple CPU, RAM and storage variants. The CPU options include Intel Core m3, Core i5 and i7. Its RAM variants are 4 GB, 8 GB, and 16 GB; and storage options include 128 GB, 256 GB, 512 GB and 1 TB. This shows that the Surface Pro 4 can function more like a desktop PC and perform high-end tasks seamlessly.
Camera, Software and Additional Features
The Pixel C featrues a rear camera of 8-megapixel and a frontal camera of 2-megapixel whereas the Surface Pro 4 comes with 8-megapixel rear and 5-megapixel front cameras. The Pixel C comes with Android 6.0 Marshmallow OS. It comes with connectivity features like USB Type-C, Wi-Fi and Bluetooth.
The Windows 10 OS on the Surface Pro 4 allow users to use the sophisticated iris scanner feature to unlock the device. It is also equipped with a Surface Pen stylus. For connectivity, the Surface Pro 4 offers features like USB Type-C, 4G LTE, Wi-Fi and Bluetooth.
Price, Availability And Verdict
The Google Pixel C is now available for purchase with a price tag of $499 for the 32 GB model. The 64 GB variant costs $599. Uses will have to spend additional price of $149 to get the external keyboard.
The pricing of the Surface Pro 4 begins at $899 for the base model that features 128 GB storage, Intel Core m3 processor and 4 GB of RAM. The highest configuration model that features 512 GB storage, Intel Core i7 processor and 16 GB of RAM costs $1,799. The additional Surface TypeCover keyboard costs around $140 to $160.
The Surface Pro 4 is a powerful tablet that has been built to replace your laptop. The less expensive Pixel C is not so powerful as the SP4. Hence, it all boils down to the budget and usage of the buyer to decide which one to purchase between the two.
© Copyright IBTimes 2023. All rights reserved.