Surface Pro 4 Teardown Reveals It's Almost Impossible To Repair Key Parts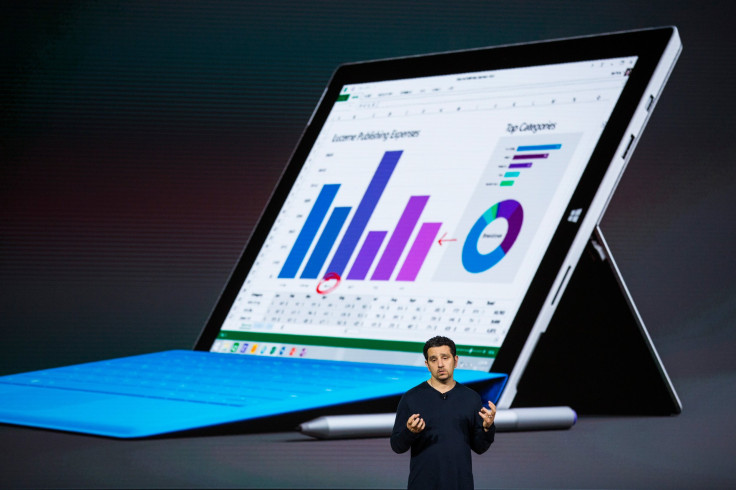 Don't break your new Surface Pro 4. A teardown from the experts at repair blog iFixIt revealed the difficulties involved in trying to repair the device, giving it an overall repairability score of 2 out of 10.
Drawing attention to the components held in by adhesive, the fused glass panel, and the nonstandard connectors, the teardown showed carrying out DIY repairs to the new 2-in-1 tablet may not be the best course of action.
The fused glass panel may be difficult to repair, but it's not without its benefits. The site confirmed Microsoft's claims the Pro 4 display is ultra-thin, which Microsoft claimed before launch was to try and get as close as possible to the feeling of drawing pixels directly on the screen. IFixIt measured the display thickness at 0.4 mm -- "only four human hairs thick." This does mean taking the panel out is a lesson in care and caution.
The site noted the solid state drive in the Pro 4 is replaceable. Unfortunately, considering how difficult the rest of the device is to take apart, it's unlikely to be as straightforward as pulling off the screen and popping in a replacement.
Owners of any of the previous Surface Pro devices may take note of the fact that the three previous entries in the series were slightly harder to repair. All three of them received an iFixIt rating of 1 out of 10. This will be little comfort, however, to anyone looking for a more straightforward device.
The Surface Pro 4 launched Monday, available from Microsoft's online store starting at $899.
© Copyright IBTimes 2023. All rights reserved.