Google Silently Working On Samsung Galaxy Note Competitor
KEY POINTS
A new patent shows Google wants to create a Galaxy Note competitor
The device will use techniques built on the company's Project Soli motion sensing tech
The technology will also be used on other devices
A new patent reveals that Google is working on technology that could allow its devices, particularly the Pixel phone, to go toe to toe with or even overtake other devices such as Samsung's Galaxy Note.
According to a recently published patent application with the U.S. Patent and Trademark Office, Google is working on new technology built on Project Soli, the company's motion sensing tech. The patent describes the company's plans to use this tech to make a future version of the Pixelbook Pen to work with the Pixel Phone.
The patent, spotted by Patently Apple, describes how the Pixelbook Pen can have a radar-image shaper that can be detected by the Pixel Phone so that it can work with radar-based applications. The Pixel Phone will detect the stylus, held within a radar field, and will monitor its movements using the radar-image shaper on the stylus.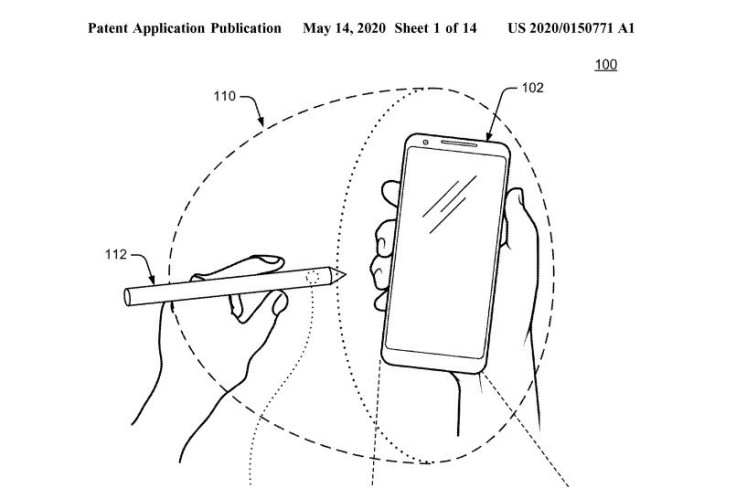 The patent describes how the radar-image shaper can be created using several different designs and/or materials. Each distinct design (such as an octahedron made using several reflectors, or a sphere with many dimples) will produce distinct radar signatures. The radar system will detect each signature and will allow users to do many things with the stylus.
For example, based on the illustrations, Google can equip the Pixelbook Pen with two different radar-image shapers, each located far from each other, near the front and rear end. Those who use the stylus for radar-based drawing apps, for instance, can use certain gestures to switch between different tools, such as a pen or pencil. Brush thickness can also change simply by rotating the stylus in hand.
Users can also use the radar-image shaper-equipped stylus to create drawings or sketches in 2.5D or in full 3D. They can also use the stylus to create three-dimensional renderings of two-dimensional drawings in radar-based apps with editing functions.
The patent also indicates that Google os looking into equipping other devices with this technology. The devices include laptops (Chromebooks), desktop computers, smart wearables, tablets, home automation devices and appliances, remote controls and Google's own Stadia controllers.
That said, since the patent is but an application at the moment, there's no telling when Google will be able to bring devices equipped with such technology to market.
© Copyright IBTimes 2023. All rights reserved.
FOLLOW MORE IBT NEWS ON THE BELOW CHANNELS