Google Will Pay 'Thousands' Of Women In Tech To Take Coding Lessons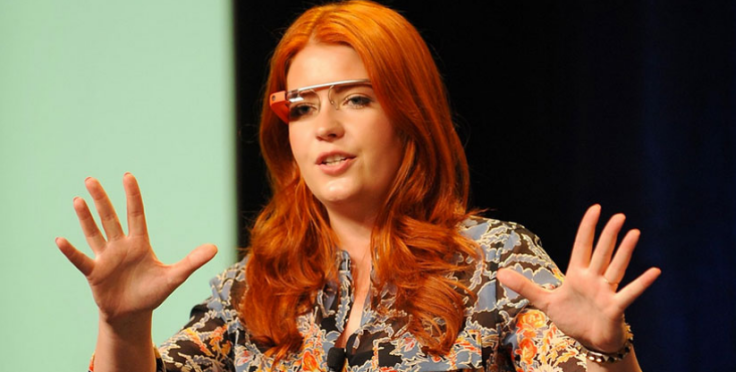 Google, Inc. (NASDAQ:GOOGL) announced on Thursday at its annual developers conference, I/O 2014, that it would foot the bill for "thousands" of women to learn how to code with a new scholarship program.
Silicon Valley's largest tech companies are dominated by white and Asian males, and only 18 percent of U.S. computer science graduates are female.
Google released employee data in May, which revealed that only 30 percent of its workforce is female, a figure that drops to 17 percent in its "tech" divisions, like software coding and engineering. The company held a discussion with female programmers at an Android conference later that month to discuss how it could improve gender diversity within the industry.
"We shouldn't feel guilty about our biases, we should wake up and do something about them," Google X Vice President Megan Smith said Thursday. The scholarships, she said, were part of Google's $50 million "Made With Code" initiative.
Google will pay for 1,000 women to take three-month courses at Code School, a for-profit, Web-based program. The school's CEO, Gregg Pollack, said Google will distribute the scholarships "strategically at the conference and inside the community," to women already already working in the tech industry. "But what this does mean is thousands of people interested in continuing their path with programming will have the ability to do so free of charge."
After promotional codes for the initial 1,000 scholarships are given out, Google said it will issue "thousands" more on a promotional basis. Google set up an online form that women can use to apply for the program.
Google said it had some success at improving the gender diversity of attendees at this year's I/O conference, which in 2012 only had 300 female attendees. At I/O 2014, one out of every six attendees was female, Google said.
Fellow Silicon Valley titan Facebook, Inc. (NASDAQ:FB), unveiled its employee diversity figures for the first time on Wednesday. While it said 31 percent of its workforce is female, only 15 percent of high-tech positions were held by women.
© Copyright IBTimes 2023. All rights reserved.