This Is Google's Best Shot To Get Into TV Advertising
Google may dominate digital advertising, but there's still a $70 billion market for television ads in the United States that the Alphabet (NASDAQ:GOOG) (NASDAQ:GOOGL) subsidiary has been pretty much locked out of.
That may be about to change.
Walt Disney (NYSE:DIS) is reportedly looking to change its ad technology. It might not be a coincidence that Disney is re-evaluating its ad tech provider -- it currently uses Freewheel, a Comcast (NASDAQ: CMCSA) company -- as it takes the steps to transform the company into a streaming media powerhouse.
This article originally appeared in the Motley Fool.
Google has built a lot of momentum over the last year since launching a new set of TV ad-buying tools in conjunction with its launch of YouTube TV. It signed several deals with big media companies, most notably CBS for its All Access service, but Disney represents its biggest opportunity yet.
What Google Brings To The (Coffee) Table
As the leading online search provider, Google has a lot of data it can offer media companies to make their ads more effective.
It can tell companies what people searched for after viewing an advertisement or show, which can be extremely useful in determining the effectiveness of ads.
It can provide better data on viewer demographics based on its robust user profiles.
It can use its expertise in machine learning to optimize ad breaks to maximize revenue.
And it brings its unique ad targeting data and technology.
Google can use its broad network of web advertising partners to display advertisements across multiple properties and devices, providing a complete solution for advertisers.
It also possesses the technology required to ensure viewers don't see the same ad over and over again or competing advertisements don't play back-to-back or during the same viewing session. Competing TV ad platforms offer those features as well.
While Google has a lot to offer media companies, there are still some challenges for the digital ad giant to overcome.
Giving More Power To Google
As mentioned above, Google is already a dominant force in digital advertising. But it's also a competitor to television media companies via its YouTube property, which is likely contributing to a decline in traditional television viewership and may impact streaming video on other platforms.
The question for media companies and advertisers is: How much data and control over advertising do they want to give Google? There are already concerns that it's part of a duopoly in digital advertising -- adding television advertising to the mix will only make Google more powerful and harder to compete against.
That said, Freewheel isn't a much better deal for most media companies. Freewheel is owned by Comcast, which also owns NBCUniversal. Comcast is one of the largest multichannel video programming distributors in the U.S. and NBCUniversal is one of the biggest television media companies. So giving massive amounts of viewer and advertiser data to Comcast isn't very appealing, either.
A tougher barrier for Google to overcome is the high switching costs media companies face. Comcast bought Freewheel in 2014, and very few customers have switched despite Comcast's position in the market. If Google can make a compelling offer to offset the high switching costs within a few years, it has a good chance of winning a lot of new customers as streaming video grows in importance for many companies.
Disney Would Be The Start Of Something Big
Disney is already one of the biggest television companies in the world. If it successfully acquires Fox's assets, landing the contract to provide Disney's ad technology will be a massive victory for the company that prevails.
Disney's push into streaming video means a greater demand for more complex ad technology that can take full advantage of digital delivery. If Google can win that contract, it can show other media companies that it can add value to their advertising businesses just as many more look to follow Disney into the direct-to-consumer streaming video space.
Ultimately, working with big media companies could open the door for Google to sell linear TV advertising space in a much larger market that extends far beyond YouTube TV.
Suzanne Frey, an executive at Alphabet, is a member of The Motley Fool's board of directors. Adam Levy owns shares of Alphabet (C shares). The Motley Fool owns shares of and recommends Alphabet (A shares), Alphabet (C shares), and Walt Disney. The Motley Fool recommends Comcast. The Motley Fool has a disclosure policy.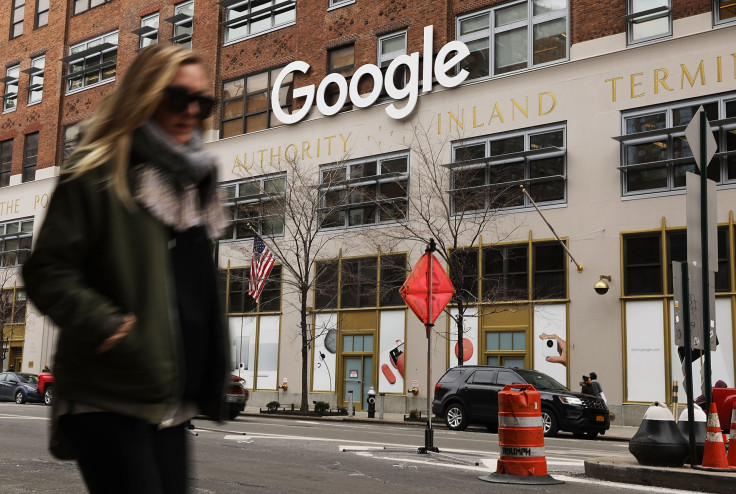 FOLLOW MORE IBT NEWS ON THE BELOW CHANNELS