GOP Operative Peter W. Smith's Cause Of Death Might Not Be Suicide, Reports Say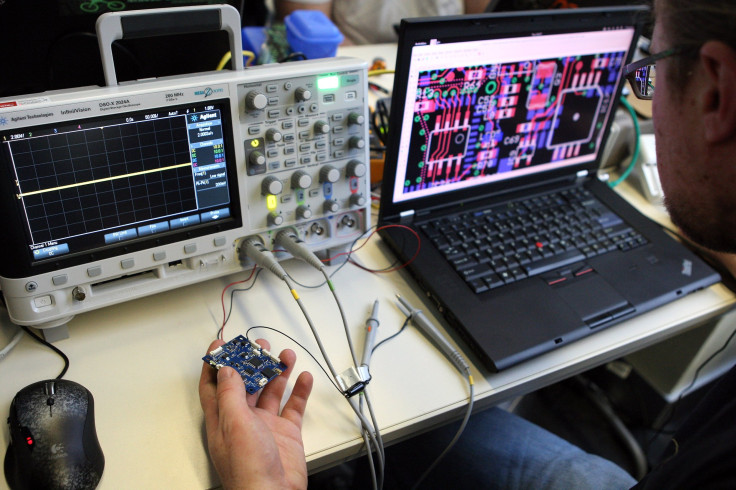 When news of GOP operative Peter W. Smith's death came out in early June, most people believed that he died of natural causes. However, on Thursday, the Chicago Tribune obtained a Minnesota state death record which indicated that Smith might have killed himself.
But questions have been raised since then about whether there was foul play involved in his death.
Smith's body was found in a hotel near the Mayo Clinic in Rochester, Minnesota. His head was covered with a bag, which was attached to a helium tank. He died on May 14, at the age of 81. His death occurred 10 days after his interview with the Wall Street Journal, in which he said that he had sought Hillary Clinton's deleted emails from Russian hackers.
The death record said that Smith died of "asphyxiation due to displacement of oxygen in confined space with helium."
Read: Who Was Peter W Smith?
A suicide note found near Smith's body read, "NO FOUL PLAY WHATSOEVER," "RECENT BAD TURN IN HEALTH SINCE JANUARY, 2017," and "TO LIFE INSURANCE OF $5 MILLION EXPIRING" seems to corroborate the cause of death mentioned in the death record.
But, according to police reports, Smith told one of the workers at the hotel where he had been staying for the past several days: "Tomorrow is my last day." The message could have meant that he was planning to move out of the hotel the next day, or that he was thinking about ending his life.
A senior writer with the WSJ, Shane Harris, who spoke with Smith shortly before his death tweeted Thursday that he did not detect any signs that would lead people to believe that the GOP operative was unwell or planning to take his own life. And one of Smith's former employees told the Tribune that the GOP operative was getting treated for a heart condition at the Mayo Clinic, which points to the fact that he was interested in getting better.
Read: Twitter Responds To Trump's Allegations Of Hillary Clinton's Russia Ties
According to New York Magazine, it is unlikely that Smith could have been facing financial troubles since he had been involved in managing private equity firms in corporate acquisitions and venture investments for a span of 40 years.
It's easy to understand why the death-by-suicide theory is not easily bought. Smith had a long history of exposing damaging information on leading candidates from the opposition. There was a time when he was tasked with digging up dirt on former President Bill Clinton. He co-revealed the "Troopergate" allegations about Clinton's infidelity as well as tried to organize a probe into a 1969 trip to Russia that the latter took while in college.
© Copyright IBTimes 2023. All rights reserved.