Gordon To Quit Full-Time Racing After 2015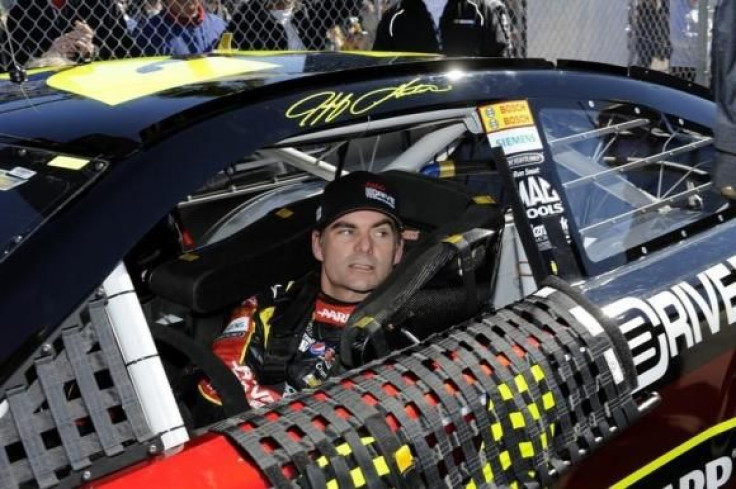 Four-time NASCAR Sprint Cup champion Jeff Gordon, after "following my instincts," said on Thursday that he will quit full-time racing after the 2015 season.
The 43-year-old, who won the Daytona 500 three times and a record five Brickyard 400 titles, holds the Sprint Cup Series record for consecutive seasons with at least one pole (22).
"As a race car driver, much of what I've done throughout my life has been based on following my instincts and trying to make good decisions," Gordon said in a statement.
"I thought long and hard about my future this past year and during the offseason, and I've decided 2015 will be the last time I compete for a championship.
"I won't use the 'R-word' because I plan to stay extremely busy in the years ahead, and there's always the possibility I'll compete in selected events, although I currently have no plans to do that."
Gordon, who drives the No. 24 Chevrolet SS for Hendrick Motorsports, has won 92 races during his NASCAR career, putting him third in the all-time standings behind Hall of Famers Richard Petty (200) and David Pearson (105).
He began racing full-time in the Cup Series for Hendrick Motorsports in 1993 and will launch his 23rd season with the team at Daytona next month
"I don't foresee a day when I'll ever step away from racing," said Gordon. "I'm a fan of all forms of motor sports, but particularly NASCAR. We have a tremendous product, and I'm passionate about the business and its future success."
(Reporting by Mark Lamport-Stokes in Los Angeles; Editing by Frank Pingue)
© Copyright IBTimes 2023. All rights reserved.