The Great Resignation: Unemployment Decreases But Workers Still Leaving Jobs In Droves
Even as jobless claims fall and the pandemic seems to be less of a concern for employers, employees, and lawmakers, "the great resignation" is still going strong as the economy enters the second quarter.
Companies have tried several methods to bring employees back to the workplace, including increased benefits, hybrid or fully remote work options, and even transitioning to a four-day workweek.
Still, a recent survey by Randstad, a Dutch hiring company, found that "the great resignation" will not lighten up soon, and it reaches far beyond the U.S. Randstad surveyed over 34 markets in Europe, Asia Pacific, and the Americas, with around 35,000 employees.
"There's a clear power shift underway, as people rethink priorities. Businesses need to rethink their approach to attracting and retaining staff, or face serious competition," said Sander van 't Noordende, CEO and chair of the executive board at Randstad, on the trend.
Wall Street has responded to the increase in competition for talent by significantly raising bonuses and salaries for workers. The piloting of four-day workweeks has been adopted in parts of the world but has been less common in the U.S., though more American companies are warming up to the idea as "the great resignation" continues.
Millennials and Gen-Z workers are the ones most likely to lead " the great resignation," with those under 35 much more likely to quit if their jobs would not let them enjoy life.
Over half of people who identify as Millennials or Gen Z responded that they would quit their job if it prevented them from enjoying life. Only a third of those who identified as Boomers responded the same way.
"At a time when talent scarcity is impeding so many employers, failing to meet the expectations of an enlightened workforce can be disastrous for organizations seeking the best people," the survey read.
The survey also noted that the pandemic has not "diminished people's professional aspirations." People still have a desire to be a part of the workforce and succeed in their work, but they also know what they need out of an employer for them to succeed personally and professionally.
According to the San Francisco Fed's economic letter published Monday, "historical data on the quits rate in manufacturing point to waves of quitting being common during fast recoveries when employment growth was high."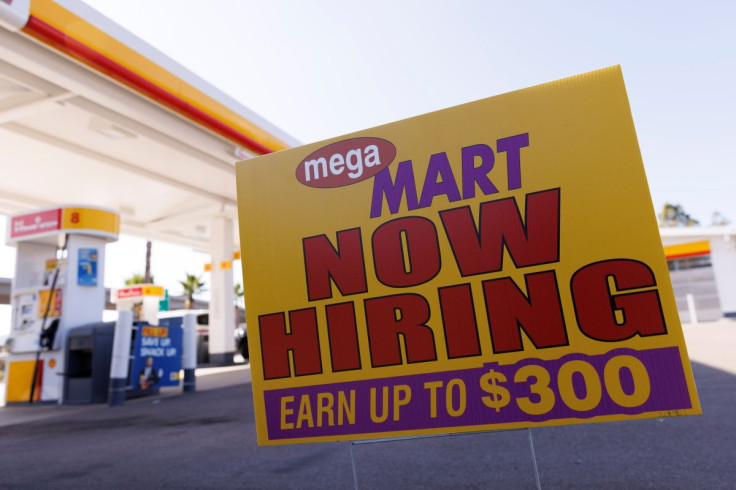 © Copyright IBTimes 2023. All rights reserved.