Greece Bailout Explained: 5 Hurdles Greek PM Alexis Tsipras Still Faces Before Securing A Third Bailout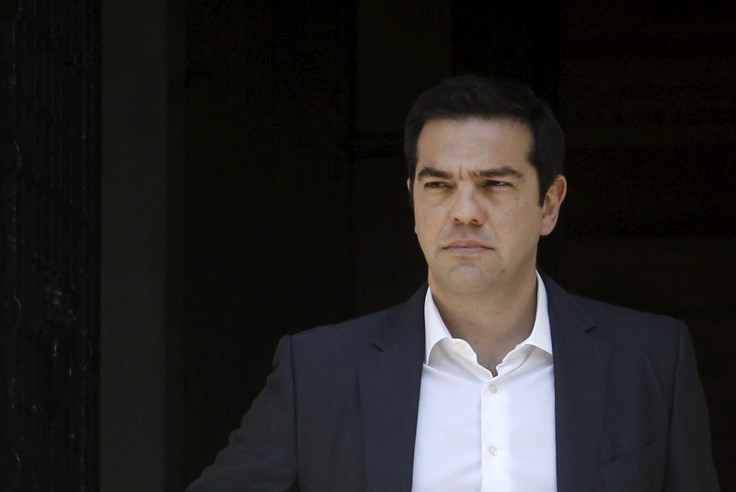 Greek Prime Minister Alexis Tsipras still faces potential stumbling blocks as he seeks to finalize a third bailout with Eurogroup finance ministers. The arrangement forged over the weekend after 17 hours of tense talks is actually an agreement to start a new round of negotiations after Greece acts on specific measures this week.
Here are five steps Greece needs to take before new negotiations can begin:
1. Greece must bridge its financing. Greece's creditors have to agree quickly on some form of bridge financing to allow the country to meet short-term debt obligations, including upcoming bond payments to the European Central Bank and outstanding debts to the International Monetary Fund, estimated at 12 billion euros by mid-August. But time is running out as a failure to meet the ECB bond payment next Monday would trigger a default and prompt the ECB to end emergency support for Greek banks. If Greece doesn't act quickly, the ECB could pull the plug on financing for the banks, says Clem Miller, portfolio manager at Wilmington Trust, which means harsh capital controls would remain in place and possibly result in bank failures. There are various options for bridge financing, including the transfer of ECB profits on Greek bond holdings and unused Greek bank bailout funds, says Jonathan Loynes, chief European economist at Capital Economics.
2. Greece's Parliament must approve reforms by Wednesday. It wouldn't be easy for Tsipras to get the measures approved by the parliament. The tax and pension reforms are harsher than the measures the public voted against in the July 5 referendum. Even so, experts expect the new reforms to gain approval. "It's too stark a situation," said Elena Frangakis-Syrett, a professor of economic history at Queens College in New York City. "More likely than not it will pass because the public can't blame the politicians for trying to ensure the banks will eventually open."
3. Greece must pass additional reforms. The tentative deal also requires Greece to legislate a range of specific policy changes by the end of Wednesday, including streamlining its VAT system and improving its pension system. The country must also safeguard the independence of the national statistics agency and enact outstanding measures to strengthen fiscal oversight. Additional measures must pass by July 22, including a major overhaul of procedures for Greece's civil justice system.
4. Other European parliaments need to approve the reforms. If the Greek Parliament approves the agreement and makes the policy changes, several other eurozone parliaments will need to approve the deal in the coming weeks. The Greek reforms are expected to easily pass in the German parliament, but approval from other countries such as Slovakia is less certain. A majority clause in the deal means that rejection by small countries cannot derail the agreement. Greece is in a "deeper hole" than many other European economies that were at this point of collapse," says Bart van Ark, chief economist and chief strategy officer at the Conference Board. "Greece really needs the protection of Europe at this moment in order to survive," van Ark said.
5. Greece needs to push for "possible" long-term debt restructuring. Once Greece and its creditors finalize the deal, Tspiras will need to convince the Eurogroup that Greece needs some form of debt restructuring, which is an element of the deal that Greece's creditors have yet to fully elaborate. The Eurogroup's summit statement touched on "possible" measures to keep Greece's financing needs sustainable. Many experts -- and even the IMF -- agree that Greece needs some kind of forbearance on its massive 300 billion euro ($330 billion) debt. "Once Greece signs on the bottom line, if a certain amount of trust is recreated then perhaps they can get a more manageable deal that gives them relief in terms interest payments," van Ark said. "Even without debt relief, you can do a lot in terms of postponing payments."
Jessica Menton covers business and the financial markets. News tips? Email me here. Follow me on Twitter @JessicaMenton.
© Copyright IBTimes 2023. All rights reserved.
FOLLOW MORE IBT NEWS ON THE BELOW CHANNELS