Greek Debt Crisis 2015: Can Greece Recover Without Restructuring Its Massive Debt?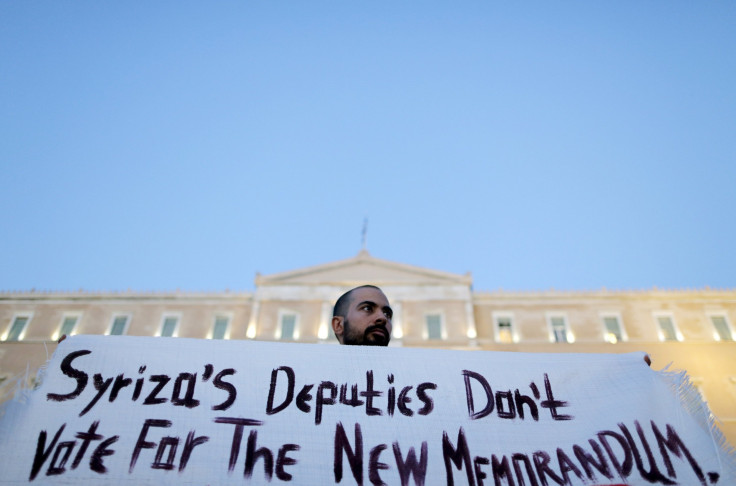 The tentative agreement for a new Greek bailout reduces Greece's risk of a near-term exit from the eurozone, but the deal ignores an element that economists say is vital to a long-term Greek recovery: debt restructuring.
"The reforms address some of Greece's vulnerabilities, but they're not sufficient to really make Greece sustainable," said Ashley Scarfo, an analyst at iJet International.
Greece's new anti-austerity government is seeking a renegotiation of its 240 billion euro ($270 billion) bailout. Many experts agree that Greece needs some kind of forbearance on its massive debt, beyond just tax and pension reforms and spending cuts.
The cash-strapped country is dealing with a debt that's 177 percent of its gross domestic product, and the deepest among the eurozone nations. Tim Dreiling, senior portfolio manager of the private client reserve at U.S. Bank, said Greece will "need help to restructure its debt" if it is to make good on its loan repayments. "They don't have enough of an economic engine to grow their way out of what they're looking at right now," Dreiling said.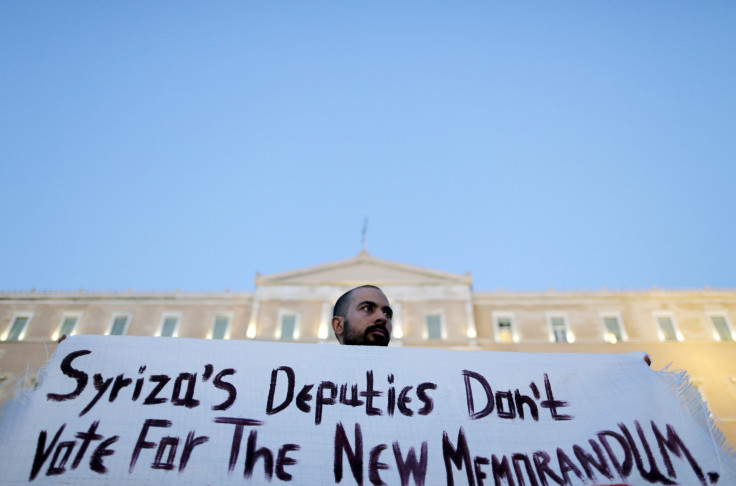 There's also a deep political reluctance on the part of Greece's creditors to restructure the country's debt.
"As soon as you make Greek debt sustainable, then how do the creditors get the country to do the reforms they want them to do? It's as if they always want to have the carrot dangling of debt restructuring, but never actually give it," said Gabriel Sterne, head of global macro research at Oxford Economics in London.
The problem is that eurozone members such as Germany don't want to set a precedent of allowing a eurozone country to accumulate massive debt and then have it written off, said Mauro Guillen, economics professor and director of the Lauder Institute at the Wharton School of the University of Pennsylvania.
"Nobody wants to give them an easy way out," Guillen said. "They don't want Greece to feel less of an urgent need to implement certain reforms because then in a few years they'll get into trouble again. It's more likely than not that Greece will need debt restructuring eventually."
The International Monetary Fund announced in early July that Greece's debt is "unsustainable" after it missed its June 30 debt repayment of 1.6 billion euros ($1.8 billion) to the fund.
"Haircuts on debt will become necessary," the IMF said. Many European leaders insist, however, that there's no debt relief, or a debt write-down, coming for Greece.
But there are other ways for Greece to restructure its debt. It could extend the maturities on its loans in what's called a perpetual bond, Sterne said. If Greece gets the interest rate low enough, it does the same job as a restructuring. "So it's still feasible that Greeks can survive," Sterne said.
The headline figure Greece owes wouldn't be reduced, but it could reduce interest rates on the debt and extend the time frame it's scheduled to pay it back.
Jessica Menton covers business and the financial markets. News tips? Email me here. Follow me on Twitter @JessicaMenton.
© Copyright IBTimes 2023. All rights reserved.
FOLLOW MORE IBT NEWS ON THE BELOW CHANNELS