Greece Bailout A 'Good Distance Away,' Says IMF Chief Ahead Of Lender Review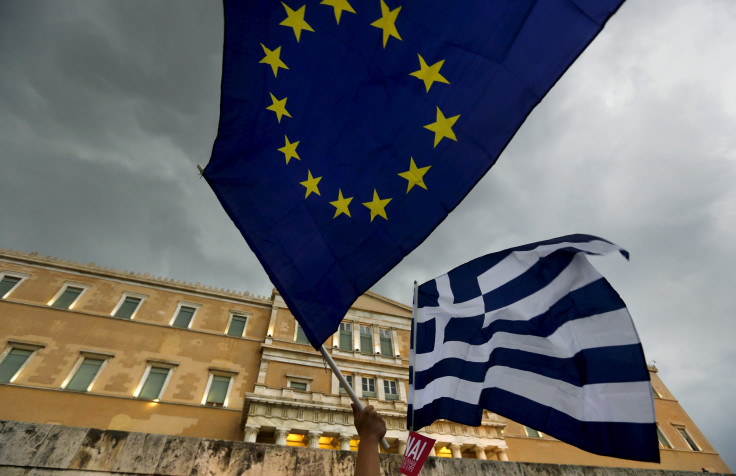 Greece and the European Union/International Monetary Fund lenders are set to resume talks on the country's fiscal progress and austerity reforms Monday and likely conclude a key bailout review, even as IMF Managing Director Christine Lagarde said the Fund was a "good distance away" from agreeing on the terms of the third bailout for Greece.
The head of the Washington-based institution made the comment in a letter to Greek Prime Minister Alexis Tsipras late Sunday while asking the Greek government to respect the privacy of IMF staff.
She was responding to a letter Tsipras sent a day earlier, after whistleblower website WikiLeaks published a transcript of an apparently secretly recorded telephone conversation between IMF officials. The conversation suggested that the IMF may threaten to pull out of the country's bailout as a tactic to force EU lenders to offer more debt relief.
The Greek government interpreted IMF's leaked comments as an effort to blackmail Athens to agree to pension cuts for its senior citizens to avoid a credit default — a move that the government has vehemently opposed in the past.
However, Lagarde flatly rejected this interpretation of IMF's stance Sunday. "We can only support a program that is credible and based on realistic assumptions," she said, adding that "any speculation that IMF staff would consider using a credit event as a negotiating tactic is simply nonsense."
The controversial bailout review has been adjourned twice since February, mainly due to disagreements among lenders over the estimated size of Greece's fiscal gap by 2018, as well as the austerity measures that the country must undertake to be eligible for its next financial bailout.
Meanwhile, the EU group of lenders led by Germany has insisted that it cannot release the bailout funds without the IMF's participation.
Under the terms of the deal struck in August, Greece must adopt reforms that will produce a primary budget surplus of 3.5 percent of economic output by 2018. However, disputes have erupted in the past few months over what Athens needs to do to achieve the surplus, which is defined as a country's net of revenues and expenses, without counting debt payments.
© Copyright IBTimes 2023. All rights reserved.