Greece Update: Greek Government Officials Pore Over Third Bailout Agreement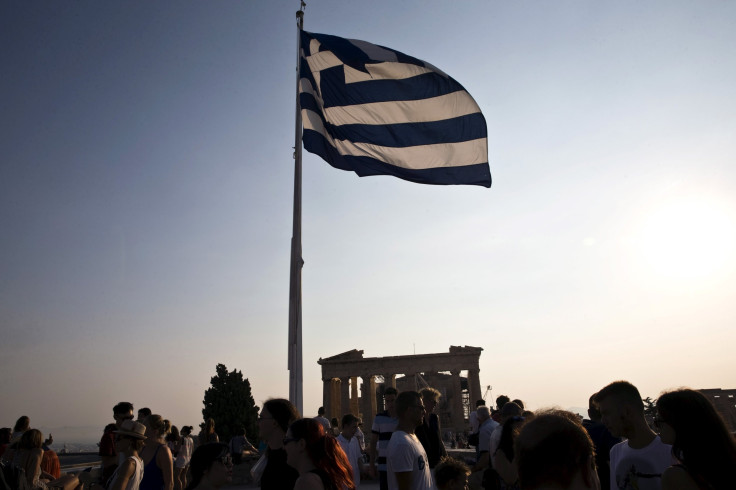 Greek government officials were busy poring over a draft of the country's third bailout agreement, Reuters reported. The agreement was drawn up on the basis of discussions with European Union and International Monetary Fund lenders, a government official said Saturday.
Greece's finance and economy ministers met with officials from the European Union and International Monday Fund lenders in Athens Saturday after EU finance officials held a successful teleconference Friday, noting progress in the talks.
"The discussion today has to do with the prior actions for the first disbursement," the government official said, Reuters reported. "Tomorrow, the focus of the talks will be on the more controversial issues in the bailout agreement."
The European Commission said Thursday reaching a third bailout agreement is possible before Aug. 20 when Greece has to buy back 3.5 billion euros ($3.84 billion) of its bonds from the European Central Bank, Reuters reported. Athens is trying to reach a third bailout agreement of as much as 86 billion euros ($94.3 billion) as early as Tuesday, so it can receive the first disbursement of aid by Aug. 20.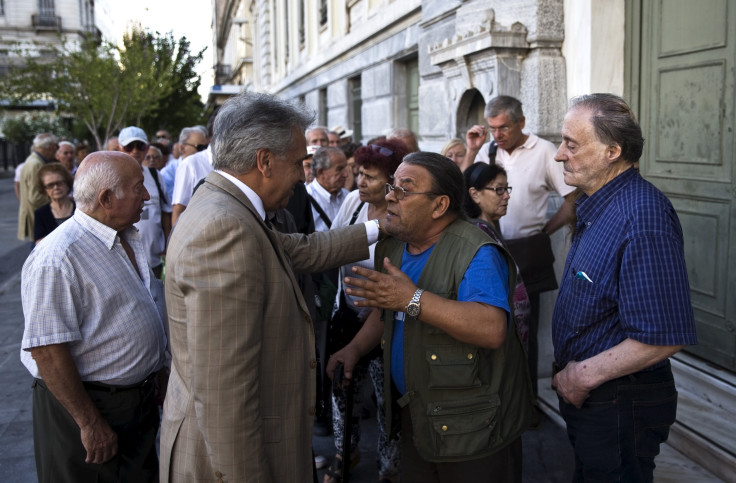 A German government official said in the Bild, a German tabloid, reaching a deal by Aug. 20 was "not achievable." However, European Commission spokeswoman Mina Andreeva said it is possible but "this is an ambitious and yet possible timetable," in response, Reuters reported.
A draft memorandum of understanding and an updated debt sustainability analysis are expected to be ready by Tuesday, and if that happens the Greek government and Parliament would be expected to approve them by Thursday. Eurozone finance ministers would then be able to hold a teleconference on Friday that could endorse an 86 billion, three-year loan program for Athens, Reuters reported. By Aug. 20, Greece would have to enact another package of reform legislation that corresponds with national ratification procedures to receive its first aid payment.
© Copyright IBTimes 2023. All rights reserved.